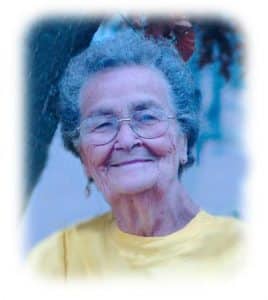 Wanda R. Everett, 85, of Columbia, died June 8, 2017, at St. Anthony's Medical Center, St. Louis.
She was born July 10, 1931, in Success, Ark., daughter of the late Raymond and Esther Payne (nee Stevens).
She married Joe L. Everett Jan. 21, 1949, in Carson City, Nev.; he survives her.
Wanda was a homemaker.
She was a loving wife, mother, grandmother, great-grandmother and sister.
Surviving are three sons, Ernest (Connie) Everett of Columbia, Austin Everett of Columbia, and Joe Dale (Rose) Everett of Dupo; daughter, Debra (Mike) Bollinger of Columbia; seven grandchildren; and 13 great-grandchildren; along with other relatives and friends.
She was preceded in death by her parents, granddaughter Trudy, brothers Albert Payne and Donald Payne, and sister Diana Hughes.
Visitation and funeral services were June 12, at  Lawlor Funeral Home.
Interment followed at Evangelical St. Paul Cemetery, Columbia.
In lieu of customary remembrances, the family requests with gratitude that memorial contributions be directed to Siteman Cancer Center ­— Washington University CB 1204, 7425 Forsyth Blvd., St. Louis, MO, 63105.