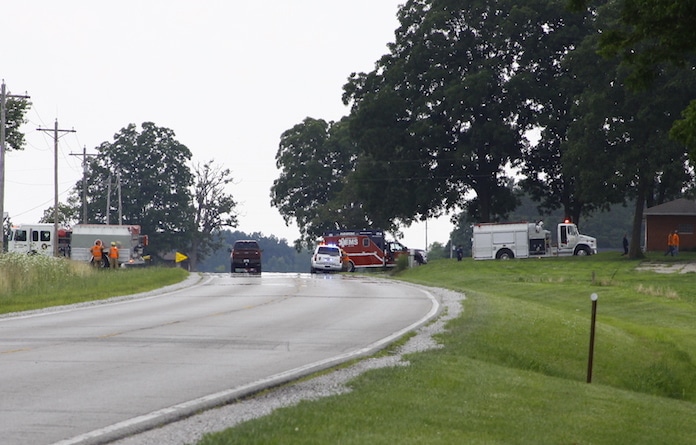 Emergency personnel responded about 1:45 p.m. Tuesday to a crash involving a vehicle and a motorcycle on Route 156 at L Road just west of Hecker.
The Monroe County Sheriff's Department said a 2014 Harley-Davidson driven by Eric Catalano, 40, collided with an International F-766 tractor driven by Clint Riechman, 29, of Waterloo.
Catalano was taken by private vehicle to Red Bud Regional Hospital for treatment of multiple injuries sustained in the crash.
Catalano posted his account of the crash on Facebook: "I was headed to Waterloo from Hecker approaching a small farm tractor. The tractor was going very slow, so I started to merge into the left lane to go around it. As soon as I merged left to go around it, it made a sharp left turn. No signal or indication. No brake lights… Head split open, I have a concussion, left and right knees busted up, taking x-rays to see if my hip is broke, left elbow and my face is obviously scraped. But I'm alive. LOL."
The Hecker Fire Department assisted the Monroe County Sheriff's Department and Monroe County EMS in responding to the incident.