Two-vehicle crash in Wartburg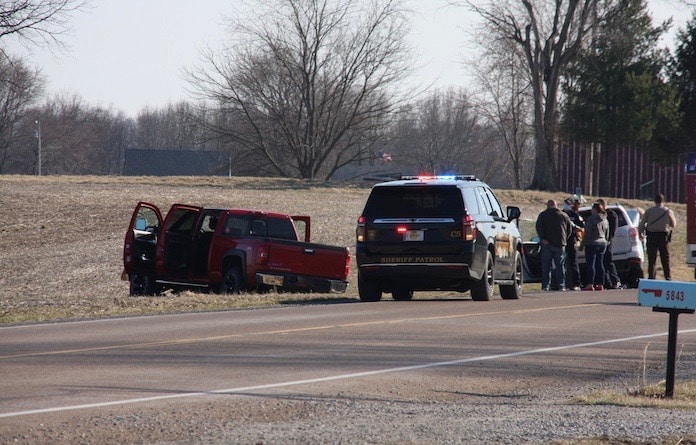 Emergency personnel responded shortly after 3:30 p.m. Thursday to a two-vehicle crash at 5835 Maeystown Road at Ahne Road in Wartburg.
The Monroe County Sheriff's Department said a 2017 Subaru SUV driven by Jane A. Muertz, 72, was exiting a parking lot onto Maeystown Road just north of Ahne Road and collided with a 2008 Chevy Silverado driven by Joshua D. Kurth, which was traveling south on Maeystown Road.
Both drivers refused medical attention.