Two-vehicle crash Friday in Hecker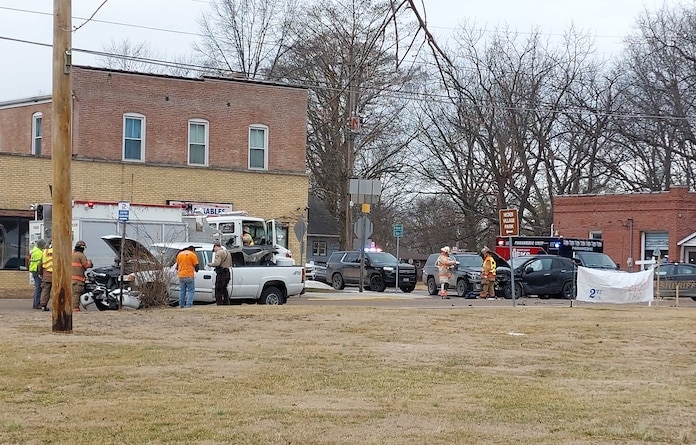 Monroe County Sheriff's Department, Monroe County EMS and Hecker Fire Department responded around 2:15 p.m. Friday to a two-vehicle accident with injuries at the intersection of Route 156 and Route 159 in Hecker.
Police said a 2020 Chevy Trax driven by Bradley T. Marks, 21, was traveling east on Route 156 and disregarded the stop sign at North Main Street, colliding with a 2005 GMC Sierra driven by Emmett A. Davis III, 53, who was driving south on North Main Street.
A passenger in Marks' vehicle, 29-year-old Justin L. Maze, was transported by ambulance to Mercy Hospital South in St. Louis County.