Townships and ranges, oh my!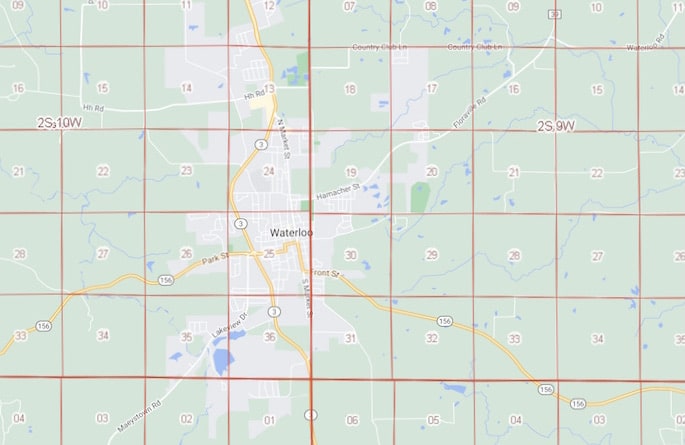 It was brought to the attention of the Republic-Times that there were two particular errors in last week's explainer on townships and ranges titled "School board township tutorial."
The article sought to delve into the Public Land Survey System which divides the country into townships and for many individuals is only of concern during local school board elections.
Pertinent to the April 4 election, candidates for Waterloo School Board will be separated into three of Waterloo's townships, with only a certain number of board seats available in each township.
In Township 2S Range 9W, no more than three candidates may be elected. Incumbents Jodi Burton and Kim Ahne seek re-election alongside newcomers Nathan Mifflin and Ed Luedeman.
In Township 2S Range 10W, only one candidate can be elected. Incumbent Lori Dillenberger faces newcomer Lloyd Wesley Jarden.
In Township 3S Range 10W, all three candidates could be elected. On the ballot are newcomers Amanda Propst, Dawn Burns and Joshua D. Kurth.
While information provided by retired professional engineer and land surveyor Rodney Linker for last week's article was accurate, several details were unfortunately written incorrectly when collected in the story.
Most glaring among these issues was the scale of townships. While last week's story wrote that townships are six square miles, townships are in fact 36 square miles, divided up into 36 squares.
Directions also got mixed up in the previous story. While the article stated that "Township 2S Range 9W makes up the northwest quadrant of Waterloo and beyond, also dipping into St. Clair County," it should have stated this township makes up the northeast quadrant of Waterloo.
Similarly, Township 2S Range 10W was described as stretching to the east of Waterloo, "with its bottom-left corner at Valmeyer." In point of fact, the township extends to the west of Waterloo, reaching Valmeyer.
The Republic-Times thanks Linker for his insight into the subject of townships as well as fellow longtime surveyor James Mertz, who contacted the paper to point out these errors.