Tough going for girls hoopsters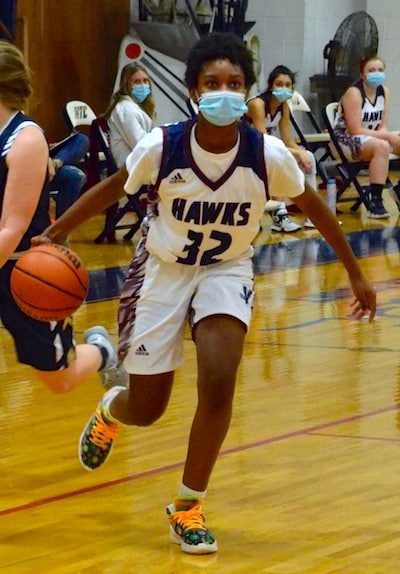 Local high school girls basketball squads suffered defeat this week as competition resumed following heavy snowfall that resulted in recent cancellations.
Gibault hosted a tough Father McGivney squad on Thursday and fell 58-29. The Griffins made a three-pointer at the end of the first quarter to go up 14-7 and continued to pour it on from there. Gibault trailed 25-13 at halftime.
"We didn't shoot the ball very well, and a shooting night like that is tough to overcome against a good team like Father McGivney," Gibault head coach Matt Blaskiewicz said.
Kailynne Small, a freshman, finished with 15 points to lead the Hawks. Gibault senior Maddie Davis added nine points.
"She is quickly growing into a strong varsity player for us," Blaskiewicz said of Small.
The Hawks (1-3) play at Marquette on Friday. See photos from Thursday's game by clicking here.
Also on Thursday, Waterloo dropped a 68-48 road contest at unbeaten Jerseyville. Sam Lindhorst scored 19 points and Norah Gum added 16 points and 11 rebounds for the Bulldogs (1-1), who play Civic Memorial on Saturday.
Columbia (0-3) lost 68-37 at Breese Central on Thursday. The Eagles committed 31 turnovers in the loss. Karsen Jany scored 13 points for Columbia.
Dupo (1-1) won 54-36 at Steeleville on Thursday. Maddie Esmon scored 15 points to lead the Tigers. Abby Francis added 13 points and Octavia Heidelberg added 11 points and 13 rebounds.
Red Bud (2-2) lost 47-24 at Marissa on Thursday. Red Bud shot just 19 percent (8-for-42) from the floor in the contest.