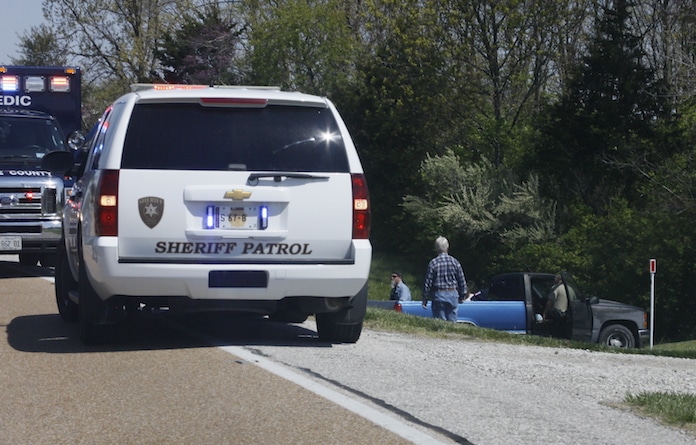 Emergency personnel responded about 11:40 a.m. Thursday to a pickup truck crash in the area of 5733 Kaskaskia Road off Route 3 south of Waterloo.
Responding agencies included the Monroe County Sheriff's Department, Waterloo Fire Department and Monroe County EMS.
Police said a 1989 Chevy Silverado driven by Michael G. Sellers, 64, of Waterloo, struck a street sign and drove into an embankment after Sellers sustained a medical emergency. Sellers was transported by ambulance to Mercy Hospital South.