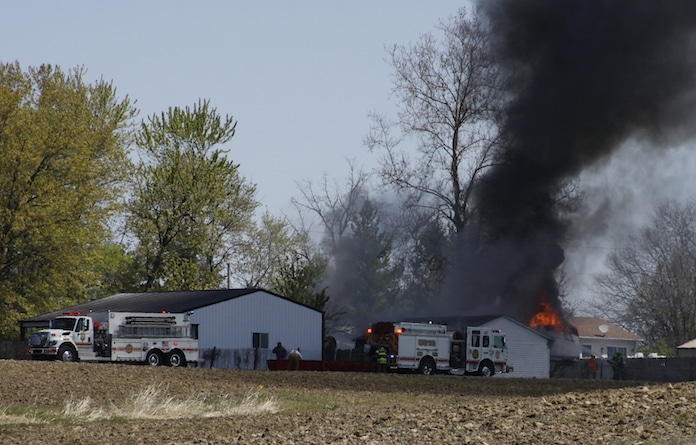 The Waterloo, Maeystown and Red Bud fire departments responded to a camper fire at 5440 Sportsman Road south of Burksville Station at about 11:20 a.m. Thursday. The fire spread to a shed and there were other items such as propane tanks, vehicles and buildings nearby.
There was no one inside the camper at the time of the fire.
Waterloo Fire Chief Aaron Shive said the large "fifth-wheel" camper was a total loss, but fortunately firefighters were able to save the contents of the shed that caught fire. Contents included two Harley-Davidson motorcycles and a four-wheeler, Shive said. One wall of the shed was destroyed by the blaze, but the other three walls are still standing.
Shive said he is leaning toward the fire being electrical in nature. The camper was plugged in at the time of the incident, he added.