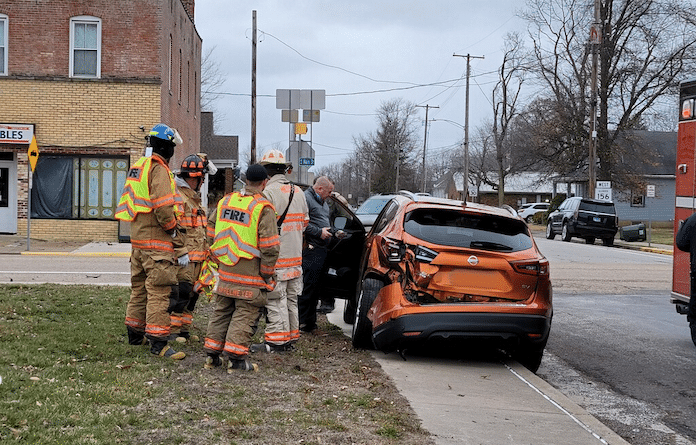 The Hecker Fire Department, Monroe County Sheriff's Department and Monroe County EMS responded to a two-vehicle crash at the intersection of Monroe and Main streets (Routes 156 and 159) in Hecker shortly before 11:25 a.m. Thursday.
The vehicles involved were an orange Nissan sedan and a semi tractor-trailer.
The initial call stated at least one passenger sustained unknown injuries.
Check back for more information as it becomes available.