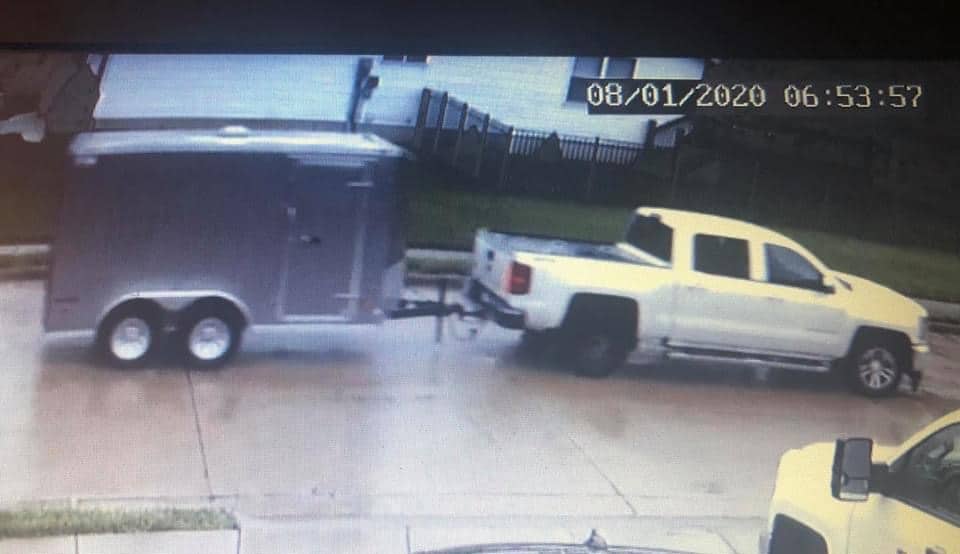 An enclosed trailer stolen from outside a residence in the Columbia Lakes subdivision in Columbia early the morning of Aug. 1 was recovered last week in a rural area near Cahokia, police said.
The trailer, valued at $5,000, did not have any contents inside when it was stolen.
The victim's neighbor provided doorbell security video of a suspect vehicle, a white pickup truck, driving away with the trailer shortly after 6:50 a.m. Aug. 1.
The Metro East Auto Theft Task Force investigated the theft in cooperation with the Columbia Police Department.
On Wednesday, Capt. Matt Jany of the Metro East Auto Theft Task Force said Shawn P. Buckley, 38, of Waterloo, has been charged with possession of a stolen/converted vehicle in connection with the incident.
Buckley, who also has a pending case in Monroe County for aggravated fleeing/eluding police from a June incident, was recently taken into custody and is currently at the St. Clair County Jail on a domestic battery charge stemming from an incident in Cahokia.
His bond on the latest Monroe County charge was set at $100,000.