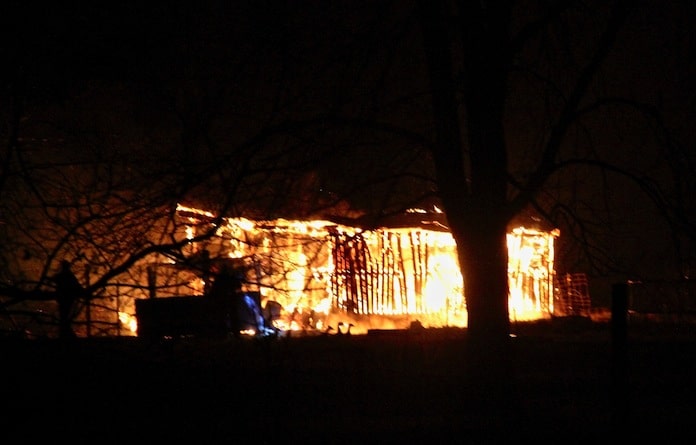 The Waterloo and Maeystown fire departments responded along with the Monroe County Sheriff's Department and Monroe County EMS about 6:35 p.m Sunday to a fully engulfed shed fire in the 4600 block of KK Road behind Crazy Train Saloon Bar & Grill in Burksville.
Neighbors reported hearing an explosion immediately prior to the fire. The shed owned by Scott Zipfel, estimated at 15 feet by 40 feet in size, was a total loss.
Among the contents inside the shed were chickens, rabbits and ducks.
"Most of the animals were able to get out but they did lose a few," Waterloo Assistant Fire Chief Mike Lloyd said. "When I arrived on scene, a couple neighbors helped me remove a fenced-in area, getting the remaining ducks out."
Other items inside the shed included a side-by-side and tiller.
An official cause of the fire is undetermined, Lloyd said, but a heat lamp for the animals is the suspected origin.