Saturday night injury crash in Waterloo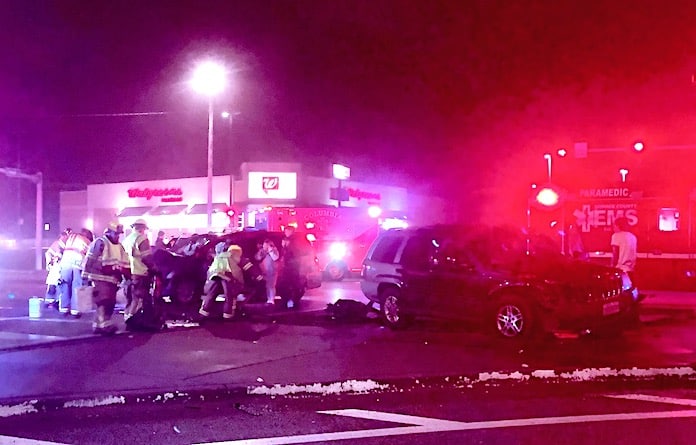 Emergency personnel responded about 7:20 p.m. Saturday to a two-vehicle crash with injuries on Route 3 at North Market Street in Waterloo.
Responding agencies included Waterloo police, the Waterloo Fire Department, Monroe County EMS and Columbia EMS.
Police said a 2022 Jeep Cherokee driven by Peter A. Livingstone, 18, of Columbia, was traveling south on Route 3 shortly after 7:15 p.m. and turned left at North Market Street in front of a 2011 Chrysler Town & Country driven by Jacklyn I. McCormack, 33, of Belleville, which was traveling north on Route 3, resulting in a collision.
Livingstone, McCormack and three young passengers in McCormack's vehicle – ages 11, 14 and 15 – were all transported by Monroe County EMS to Mercy Hospital South in St. Louis County for treatment of unspecified injuries. A 14-year-old passenger in McCor,ack's vehicle was transported by Columbia EMS to St. Louis Children's Hospital.
Police said none of the injuries appeared to be life-threatening.