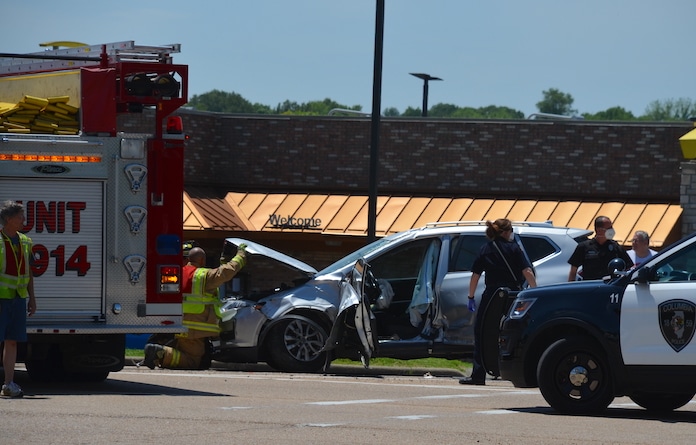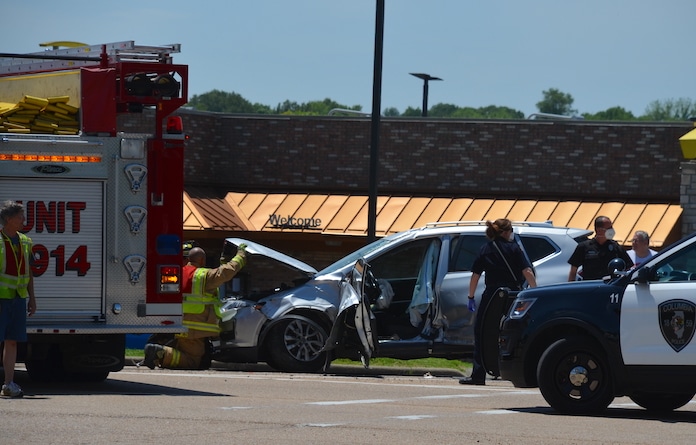 Emergency personnel responded about 12:45 p.m. Saturday to a three-vehicle crash on Route 3 southbound at Veterans Parkway near McDonalds in Columbia.
Police said a 2014 Ford F150 driven by Paul Sams, 54, of Waterloo, attempted to turn left from northbound Route 3 onto Veterans Parkway when his truck collided with a 2018 Nissan Rogue driven by Marjorie Colvis, 68, of Ellis Grove, which was traveling south on Route 3. A 2003 GMC Sierra driven by Greg Lehr, 45, of Columbia, which was stopped at the light on Veterans Parkway, was struck by the Rogue following the initial impact.
Colvis was transported by ambulance to a St. Louis area hospital. Sams was cited for failure to yield (turning left).