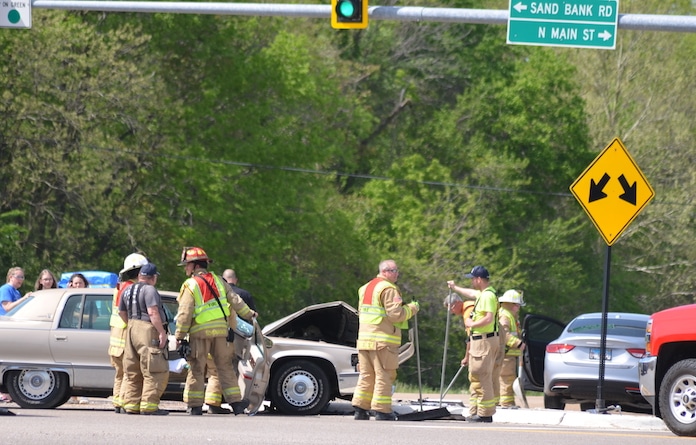 Emergency personnel responded about 2:45 p.m. Saturday to a two-car crash with injuries on Route 3 at North Main Street in Columbia.
Responding agencies included Columbia police and fire departments and Columbia EMS.
Police said a 2015 Chrysler 200 driven by Jenna Chaudhry, 20, of Columbia, was traveling south on Route 3 and attempted to turn left onto North Main Street when it collided with a 1995 Cadillac Fleetwood driven by Harold Hazel, 80, of Dupo, which was driving north on Route 3. Hazel and a female passenger in his car, Betty Hazel, were both transported by ambulance to Mercy Hospital South in St. Louis County for treatment of injuries sustained in the crash.
Chaudhry was cited for improper left turn into oncoming traffic.