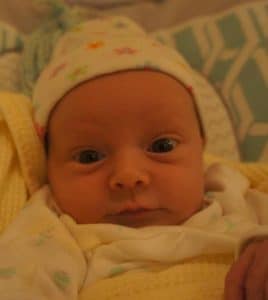 Jane and Justin Kernen of Bee Cave, Texas, have announced the birth of their daughter Samantha Jane Kernen.
She was born Nov. 4, 2016, at Lakeway Regional Hospital, Lakeway, Texas. She weighed 6 pounds, 15 ounces, and was 20.5 inches long.
She was welcomed home by her big sister, Zelda Grace, 2.
Samantha's maternal grandparents are Gracia Schlafly and the late Louis "Hutch" Schlafly of Columbia.
Her parental grandparents are Lt. Col. Daniel and Margie Kernen of Phoenix, Ariz.