Former senior site to be revived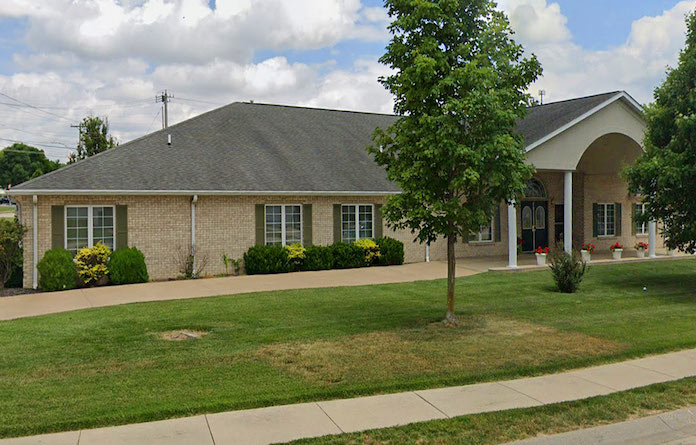 A new business will soon occupy the property at 228 Mueller Lane in Waterloo – although it will not be the one that was a topic of much discussion last year.
On Thursday, the sale of the site of the former Rosedale House to Dr. Jamil Tannous and Dr. Cheryl Rayot-Tannous of Waterloo was finalized.
They plan on creating Tannous Loving Care Senior Living, an ages 55-plus independent senior living community. The facility will be renovated and feature 16 apartments.
Similarly, Rosedale House served as an independent senior living community until its closure in late 2020.
Tannous – who also operates Tannous Chiropractic in downtown Waterloo – said his new business will strive to "set the standard for senior living" with an innovative approach using activities grounded in research to help seniors to maintain their physical and mental health.
Tannous said there will be an emphasis on "quality food," which he cited as a primary concern of residents at senior living facilities.
Tannous told the Republic-Times on Friday he expects the business to be open by November at the latest.
For more information, email tannouslovingcare@gmail.com.
This property had been the subject of recent controversy when plans for Cornerstone Laine, a women-only recovery residence, were announced in March 2021.
At the time, Adrian and Leisa Martinez sought approvals from the city for a nonprofit alcohol and substance abuse recovery residence in memory of their daughter Chloe, who died in 2019 due to an accidental overdose.
This idea was met with almost equal amounts of support and opposition in Waterloo.
Those in favor of the residence saw a need for the community to address the reality of drug abuse in the area and the need for rehabilitation centers. Many opposed to Cornerstone Laine were not necessarily against the idea of a recovery residence in Waterloo, but did not think the location near a residential subdivision off Route 3 was the best place for a facility to treat recovering addicts.
Beginning in May 2021, both the Waterloo Planning Commission and Waterloo Zoning Board of Appeals held multiple meetings to discuss the issue. The meetings were held at the Waterloo High School auditorium due to a large number of community members desiring to speak about the proposal.
At its May 10 meeting, the zoning board voted to table the matter for review and to add a specific definition for a "recovery residence" to the city's zoning ordinance language.
At a meeting on May 19, the planning commission voted unanimously to recommend the addition of a "recovery residence" definition to the city code and allow such businesses to operate in a B-2 General Business District.
The next night, the zoning board voted 5-2 against the same recommendations, although the Waterloo City Council subsequently voted 5-3 at its June 7 meeting to amend city ordinance to allow a recovery residence as a special use for properties zoned as B-2.
After two meetings in late July 2021, Cornerstone Laine was ultimately not granted a special use permit by the zoning board, seemingly ending the contentious attempt to establish a recovery residence in Waterloo.
However, after the Waterloo City Council voted in August to amend city code to allow aldermen to override zoning board decisions regarding special use permits, the Martinezes in October re-filed their petition for special use at the Mueller Lane site.
Similar to the prior application, the proposal gained recommendation by the planning commission and was voted down by the zoning board.
The Waterloo City Council – after nine total public meetings about Cornerstone Laine – voted to override the zoning board and conditionally approve this special use permit with a 5-3 vote during a Nov. 1 meeting.
However, plans to move forward with the recovery residence fell through since then.
"We have not talked to the sellers in awhile – we are not ready to move forward at this time," Leisa told the Republic-Times in March.
As of press time, Leisa had not responded to a request for comment and no plans have been announced regarding the future of Cornerstone Laine at a different location.
Instead, the former Rosedale House property will be revived after a two-year vacancy with a senior living offering like it was for 20 years before that.