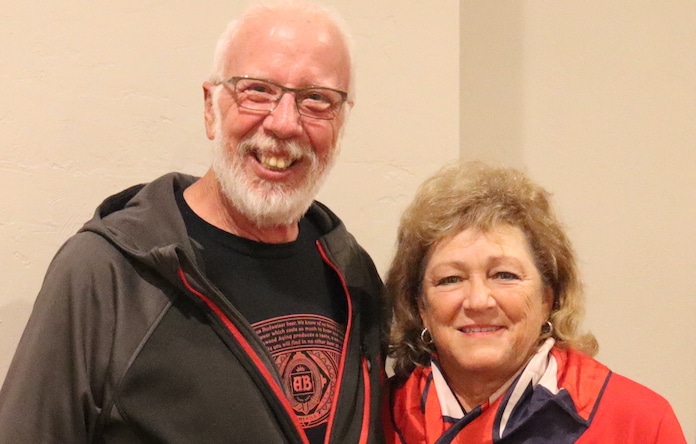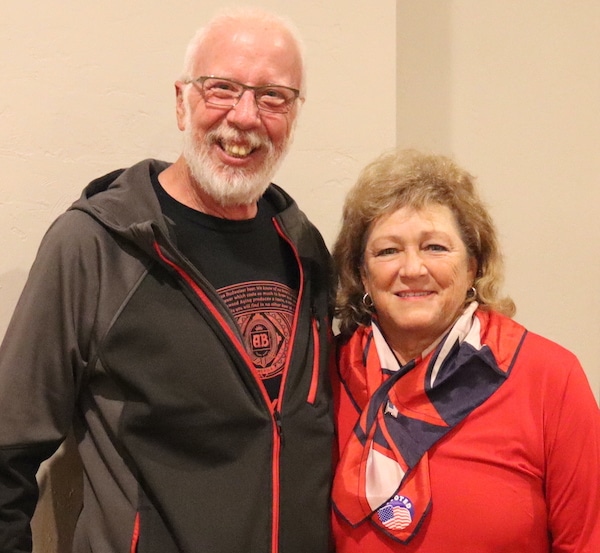 Monroe County continued its support of Republican candidates, bucking the statewide trend which resulted in Democrat victories for Illinois' highest offices.
In Monroe County races, incumbent Republican candidates Vicki Koerber of Waterloo and Carl Wuertz of Fults retained their positions as commissioner and assessor, respectively.
Koerber bested Democratic challenger Pat Kelly of Valmeyer at a nearly three-to-one ratio. With all ballots counted, Koerber gained 10,914 votes to Kelly's 4,660 (70 to 29 percent).
Wuertz defeated Democrat Sonja Madlinger of Columbia, although by a slightly narrower margin. Wuertz took about 63.67 percent support with 9,847 votes to Madlinger's 5,618.
Republicans who ran unopposed locally include Monroe County Clerk Jonathan McLean, Monroe County Treasurer Kevin Koenigstein, Monroe County Sheriff Neal Rohlfing, and Regional Superintendent of Schools Kelton Davis.
While Monroe County voted heavily Republican in state races for governor, secretary of state, attorney general and others, Democrats won handily in each of those races.
Across the state, incumbent Democrat JB Pritzker won the gubernatorial race, receiving 2,071,142 votes to Republican candidate Darren Bailey's 1,638,743 and Libertarian candidate Scott Schluter's 106,918.
Bailey led in Monroe County however, receiving 10,634 votes to Pritzker's 4,590 and Schluter's 453.
For Illinois Attorney General, Democrat Kwame Raoul received 2,022,966 votes to Republican Thomas DeVore's 1,632,472 and Libertarian Daniel Robin's 83,306 as of press time.
Locally, DeVore led with 10,902 votes, Raoul followed with 4,343 and Robin trailed with 379.
Democrat Alexi Giannoulias claimed the office of Secretary of State with 2,024,569 votes to Republican Dan Brady's 1,640,128 and Libertarian Jon Stewart's 79,469.
In Monroe County, Brady took 10,886 votes to Giannoulias' 4,437 and Stewart's 337.
For Illinois Comptroller, Democrat Susana Mendoza received 2,126,740 votes to Republic Shannon Teresi's 1,543,032 and Libertarian Deirdre McCloskey's 69,978.
Teresi led in Monroe County with 10,579 votes, followed by Mendoza with 4,723 and McCloskey with 314.
Democrat Michael Frerichs led for the office of Illinois Treasurer with 2,009,698 votes. Republic Tom Demmer trailed with 1,630,070 and Libertarian Preston Nelson followed with 82,727.
For U.S. Representative for Illinois District 12, Republican Mike Bost looks to have claimed the position once again with 169,918 votes votes in his newly-drawn district compared to Democrat Homer "Chip" Markel's 56,047.
Bost also won in Monroe County with 11,318 votes to Markel's 4,313 (72 to 28 percent).
Bost released the following statement:
"Tracy and I can't thank the people of Southern Illinois enough for their support and their prayers. Our victory tonight sends a powerful message to out-of-touch politicians everywhere that we're unified and unyielding in the fight for our conservative values. Joe Biden's going to be held accountable for destroying the economy, ignoring the border crisis, and taking us from America First to America Last in two years flat. But none of this would be possible without the trust of voters from across our vast 12th District. Serving you is truly the honor of a lifetime."
Republicans who ran unopposed included State Sen. Terri Bryant and State Rep. David Friess.
The outcome of Illinois Constitutional Amendment 1 is still uncertain. With 1,927,678 votes in support across the state and 1,354,599 in opposition, currently the proposition would fail to gain the necessary 60 percent approval needed to pass.
In Monroe County, however, 6,726 voted in support and 8,077 voted against.
McLean reported higher-than-expected turnout on Tuesday morning, with some voters waiting 15-30 minutes at polling locations.
He said a factor in the longer waits was confusion from some about where they should vote. Polling locations from the 2020 general election changed since a redrawing of voter precincts late last year.
Voter turnout locally was much higher than average for a mid-term election, with 15,788 ballots cast, representing nearly 66 percent of registered voters in Monroe County.
Just over 11,000 votes were cast on election day, including 365 "same day" votes – ballots cast either at the Monroe County Courthouse or voting center at Turner Hall in Columbia.
There were 1,601 vote-by-mail ballots counted as of Tuesday night, although McLean said there were a little more than 200 ballots yet to be tallied.
McLean also said there were no issues with ballots or voting equipment, but a "strong" turnout Tuesday morning led to longer waits at the Waterloo VFW and Columbia American Legion polling locations.
"We didn't anticipate such a high turnout," McLean admitted, adding "we shoot for about 15 minutes or less" in regard to election day wait times.
With about a 30-minute wait at the Waterloo VFW, three voting machines were brought to that location to keep the lines moving.
McLean said the wait there was reduced to less than 10 minutes within 45 minutes of his office getting a report of longer lines.
However, with the morning crowd proving to be the largest, there was no wait at the VFW by noon, McLean said.
McLean said there was a "lot of interest" locally in Tuesday's election. Taking the high turnout and heavy morning voting into account, he added his office is "definitely going to plan for that in 2024," the year of the next presidential election.
The next election in Monroe County will be for municipal and school board offices in April 2023.
In St. Clair County, Democrat Rick Watson earned for another term as sheriff by a narrow margin. Republican challenger Justin Biggs of Millstadt, who works for the Monroe County Sheriff's Department, bested Watson in overall county voting, getting 41,067 votes to Watson's 39,836. However, the East St. Louis polls, which are collected separately, gave Watson 4,896 compared to just 174 for Biggs.
After a fiery election night speech in which Gov. JB Pritzker excoriated the Republican Party as "unwilling to expel the extremists in their midst," he gave an upbeat news conference about his plans for a second term Wednesday at the Marriott Marquis hotel in Chicago that was the site of his election night party the day prior.
"The election yesterday was a chance for Illinoisans to decide who we want to be," Pritzker said, citing his administration's acceptance of asylum seekers, support for mental health and substance use treatment, protection of women's rights, civil rights and voting rights, and renewable energy policies.
"Well, Illinoisans made their decision – a decision that we should be a beacon of hope and opportunity and caring," he added.
Pritzker's second-term task will be made easier by the success of Democrats in the General Assembly.
In the Senate, it appeared Republicans would gain at least two seats, decreasing the Democratic supermajority from 41 members to 38-20, with at least one race too close to call.
Senate Minority Leader Dan McConchie, R-Hawthorn Woods, celebrated the wins but lamented that they were gained through a "rigged system," a reference to Democrats' recent redrawing of district lines to maximize their chances of maintaining their majorities.
"Thousands of voters across the state have said 'enough' to the Democrats' call for more power. Thanks to their resiliency, the Illinois Senate will be adding to the strength of the caucus and will continue to serve as strong voices for the people of Illinois, who are dissatisfied with the failed policies that have come out of Springfield and want to see change," he said.
Republicans had viewed taking the state Supreme Court as their best bet at enacting redistricting reform for future elections, but the two seats that were up for vote Tuesday both went to Democrats.
Judge Elizabeth Rochford defeated former Lake County Sheriff Mark Curran in the 2nd District by nearly nine percentage points. Mary Kay O'Brien, in the 3rd District, led by about 8,000 votes over Republican incumbent Michael Burke. Her campaign said on Twitter that Burke had conceded, although an email to Burke's campaign to confirm was not returned Wednesday afternoon.
That would put the court majority at 5-2 in favor of Democrats and would create the first majority-woman court, also by 5-2 margins.
As of Wednesday, Democrats appeared poised to extend their supermajority from 73 of the 118 members of the House of Representatives to 77, with a few races too close to call.
The lack of success in that chamber prompted a Wednesday morning announcement from Rep. Jim Durkin, the Western Springs Republican who has served as House minority leader since 2013, that he would not seek another term leading the House Republicans.
"I am proud of the work the House Republican caucus has accomplished under my tenure, and thank everyone who played a part along the way," Durkin said in a news release. "I began this journey as a voice of moderation and conclude this journey the same way I started, a voice of moderation."
Moderation is a trait of the Republican Party which Pritzker, in his election night speech, contended no longer exists.
He took square aim at former President Donald Trump and those who sought and accepted his endorsement. But he didn't mention his vanquished opponent Darren Baily in his election night address.
"And don't claim that the Republican Party is being labeled unfairly. Because here we are, two years into cleaning up the wreckage of Donald Trump's presidency, poised to watch this man announce his return to national politics within days," Pritzker said of Trump on election night. "You know why? Because GOP politicians, with the exception of only a few souls, are too cowardly, too simpering, to support the best interests of the nation because they're afraid of being called insulting nicknames by a whiny bully."