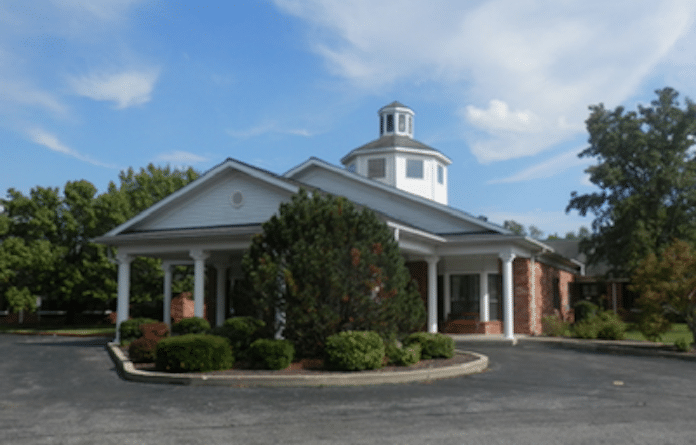 Several months after a change in name, a Columbia senior care facility that's experienced a number of controversies in the past appears to be dealing with similar troubles today.
Bria of Columbia, previously known as Integrity Healthcare of Columbia, has seemingly encountered a number of operational problems following its change of ownership last summer.
The 119-bed facility is located at 253 Bradington Drive.
Medicare.gov rates nursing homes and senior care facilities based on health inspections, staffing and quality measures, which covers a range of topics relating to overall quality of care.
The most recent rating for Bria of Columbia gives the facility one out of five stars overall, with two of five stars for health inspection results, one of five stars for staffing and three stars for quality measures.
The closest facility with a comparable number of beds is Oak Hill in Waterloo, a county-owned facility rated at five stars overall, with four out of five stars for health inspections, four out of five stars for staffing and five stars for quality measures.
The Medicare site also notes Bria as having been cited for abuse.
Similar ratings can be found for other Bria facilities, with Bria of Smithton possessing both a one star rating and an abuse citation and Bria of Cahokia given a one star rating.
Bria of Mascoutah and Bria of Cahokia stand out among other Bria nursing homes with respective three and two star ratings.
Bria of Columbia is also notable for the volume of emergency service calls made to the facility.
Columbia Emergency Medical Services Chief Kim Lamprecht said the 2021 call volume for the facility – then known as Integrity – was 173. Through the switch to Bria in 2022, the call volume increased to 251 for the year.
Lamprecht noted that is the highest volume this facility has ever seen.
Monroe County EMS Director Carla Heise shared that Oak Hill had a call volume of 193 in 2021 and 192 in 2022.
The Columbia facility has also seen a significant number of surveys conducted through the Illinois Department of Public Health. Per the IDPH website, these surveys cover annual licensure inspections as well as complaint investigations and reinspections.
According to the IDPH, seven surveys were conducted at the Columbia facility last year – the earliest was conducted June 24 – with another survey conducted earlier this year.
While Bria was found to be in compliance in four of these recent surveys, the 2023 survey as well as three surveys from 2022 warranted a lengthier report accompanied by a plan of correction to address the issue that was originally brought to the department's attention.
For comparison, Oak Hill saw three surveys last year, with one requiring a plan of correction.
The most recent survey from Jan. 13 of this year detailed that Bria "failed to provide adequate supervision and implement interventions to prevent elopement and potential self-harm" for one of its residents.
The survey opens by noting that the facility received an Immediate Jeopardy tag which began Nov. 17, 2022, when the resident in question was "agitated, screaming to get out of her way, and managed to get to the double front doors."
Immediate Jeopardy, according to the State Operations Manual, means "a situation in which immediate corrective action is necessary because the provider's noncompliance with one or more requirements of participation or conditions of participation has caused, or is likely to cause, serious injury, harm, impairment, or death to an individual receiving care in a facility."
The report adds that the Immediate Jeopardy tag was removed Jan. 12, but the facility was still left with a noncompliance rating at Level Two "because additional time is needed to evaluate the implementation and effectiveness of the in-service training" that was part of the plan of corrections.
Also contained in the report is the perspective of one certified nursing assistant who witnessed one of the resident's elopements, though the report omits certain details including the names of the CNA and resident.
"I was deciding if wanted to go left or right out of the parking lot because I had never worked there before," the CNA said in the report. "I decided to go left and go to (a fast food restaurant). That's when I saw (the resident). I knew it was her because she was wearing a green shirt. She told me she wasn't going back, and she was crying. She said that another resident had yelled at her. I tried to get her to get in my car and she wouldn't."
The CNA went on to say that 911 was called and the resident was transported to a hospital.
A report from Sept. 27, 2022, states that "the facility failed to answer call lights in a timely manner."
"Staff don't always answer call light in a timely manner," one resident said in the report. "It took staff about 20 minutes to answer my call light. It is worse on the evening and night shifts."
Another resident offered their perspective as well, though they focused on the slow response times for their roommate's call light.
"Sometimes the call light gets answered quickly, and sometimes she has had to wait 30 minutes or longer for staff to answer the light," the resident said.
A report from Nov. 18, 2022, says "the facility failed to follow their abuse policy. This failure placed residents at risk of both physical and verbal abuse from a resident with a known history of verbal and physical abuse toward other residents."
The other survey from June 24, 2022, says the facility "failed to follow infection control protocol for signage, Personal Protective equipment and monitoring of COVID."
Bria of Columbia administrator Megan Frierdich offered some perspective on the current situation.
She said the high call volume is impacted by the facility's requirement to contact 911 rather than an ambulance service when a patient needs to be sent to a hospital.
Frierdich also spoke about the Immediate Jeopardy tag. While the previously mentioned survey indicates the Immediate Jeopardy ended last month, Frierdich said the facility is currently appealing this tag, but she was unable to offer any further comment.
Frierdich was unavailable to discuss other aspects of the story following an initial interview.
In related news, a civil lawsuit was filed Friday in Monroe County Circuit Court against Columbia Rehab and Nursing Center LLC, formerly known as Integrity Healthcare.
The suit was filed by Josh Cover on behalf of his late father Jerry Cover.
Court documents allege negligence in 2021 leading to wrongful death in connection with three falls at Integrity. The suit claims that Jerry fell on March 29, April 7 and April 11, with the last fall leading to his hospitalization and subsequent death on June 27, 2021.
The family is suing for damages in excess of $50,000.
There are currently four other pending lawsuits involving that facility in Monroe County Circuit Court, including an additional wrongful death suit and three others alleging negligence.