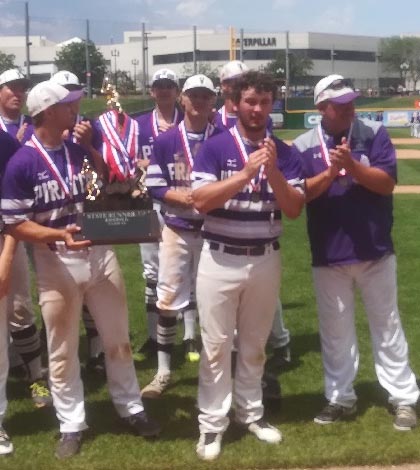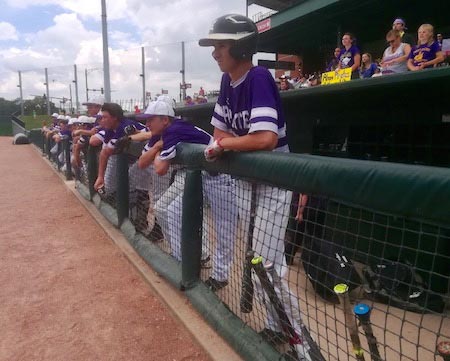 The Valmeyer High School baseball team ended its magical season with a second place finish Saturday at the state tournament, falling 6-2 to Peoria Heights in the IHSA Class 1A final.
Defensive miscues by the Pirates in the first inning helped Peoria Heights score two big early runs at Dozer Park, home of the minor league Peoria Chiefs.
"We got off to a rough start with a few errors in the first, and that was hard to overcome," Valmeyer head coach Greg Reinhardt told the Republic-Times after the game.
Trailing 3-0 in the sixth inning, Drew Maus drew a bases loaded walk to finally put Valmeyer on the board. But the Pirates stranded five baserunners combined in the fifth and sixth innings.
Peoria Heights plated three more runs in the bottom of the sixth inning to essentially put the game out of reach. Valmeyer tacked on a late run in the seventh.
Valmeyer ends its season at 28-10, losing only twice to Class 1A teams. While the team loses its top hitter in Easton Wallace, several key players are underclassmen and will return next year.
"I'm so proud of our kids," Reinhardt said. "I know they're disappointed right now because they are winners. But we've got a lot to look forward to."
Freshman Philip Reinhardt, who pitched the Pirates to a win in Friday's state semifinal, collected two hits, a stolen base and a run in the state final.