Monroe County has recorded 41 new coronavirus cases in the past nine days, bringing the county's overall total to 232 cases and 13 deaths since the pandemic began.
"We're actually doing a little bit better than we were last week," Monroe County Health Department Administrator John Wagner said last Tuesday, noting most cases the previous week stemmed from Fourth of July parties and about 50 percent were among people in their 20s."
As of Friday, there were 81 active cases and three residents hospitalized with the virus in Monroe County.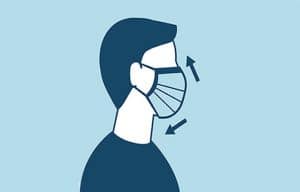 "They are coming in quicker than they are getting off of quarantine," Wagner explained. "We are at about 5-8 (cases) a day in and on average we get rid of 3-4 a day. In about 5-10 days, the number of active cases should drop some due to the spike in cases we had a week ago."
Wagner added that the Centers for Disease Control recently updated quarantine requirements that call for positives that have no temperature and a decrease in symptoms to be released.
"In the past, it was symptom-free," Wagner said. "This will reduce active cases. People must look at the details of reporting because once we update with new CDC requirements, it will look like active cases dropped but it may be more due to requirement change."
There have been 96 cases reported here since July 7.
There were five new cases Tuesday, four new cases Monday, four new cases Sunday, three new cases reported Saturday, six on Wednesday, Thursday and Friday, one last Tuesday and six last Monday in Monroe County.
"While an increase in positives is not something I like to see, the recent new positives have resulted in no increase in hospitalization and was expected with the opening of businesses and the Fourth of July holiday weekend," Wagner stressed. "The majority of recent cases have been in the 20-40 age range and most have experienced minor symptoms and will be released from quarantine after 10 days has passed from a positive test, provided they are no longer running a temperature and symptoms are decreasing – if they ever had symptoms."
Included among the recent cases is Monroe County Sheriff Neal Rohlfing, who announced last week he had contracted the virus. A second member of the sheriff's department has also tested positive.
On Thursday, Top Shooters sports bar and grill at 531 Old State Route 3 in Columbia said Thursday it will be closed at least until Aug. 1 after two members of its staff tested positive for COVID-19. Top Shooters said the business will be professionally cleaned before management can better assess a reopening date.
Additionally, Monroe County Electric Cooperative recently had an employee whose spouse tested positive, resulting in that MCEC employee and four other co-workers being placed under quarantine.
Ss. Peter & Paul Catholic Church in Waterloo has suspended all liturgical events until Aug. 1 because one of its office staff caught the virus.
Another noteworthy new case is at Oak Hill Nursing Senior Living and Rehabilitation Center in Waterloo. Oak Hill Administrator Brian Koontz said a part-time employee tested positive after the entire facility was tested again last week. No Oak Hill residents have contracted the virus so far, and the latest worker to have it has not worked recently and is quarantining at home.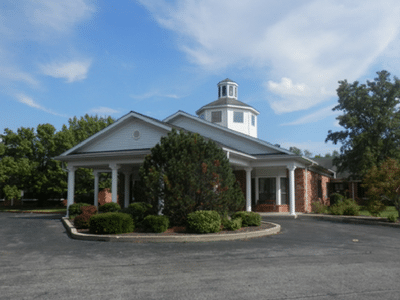 Integrity Healthcare of Columbia now has 15 cases among its staff and residents, according to Illinois Department of Public Health data last updated Friday. The state data does not distinguish between coronavirus cases among employees or residents.
According to the IDPH, Oak Hill has had 8 cases, Cedarhurst Senior Living in Waterloo has had six and Garden Place in Columbia has had 39.
Hilltop Kid's Learning Center, 1 Christchurch Way, Columbia, closed earlier this week due to a confirmed COVID-19 case involving an office worker that did not have direct contact with children.
During Friday's special meeting of the Waterloo School Board, Superintendent Brian Charron said one student-athlete in the district recently tested positive, resulting in a number of other student-athletes being placed under quarantine.
The latest round of cases has not been traced back to one type of activity like going to bars or one location, according to Wagner.
"It's been a whole mash of things – float trips, trips to the lake and even some bachelor or bachelorette parties," Wagner said.
Wagner said he anticipates the daily case count will drop to the 4-6 range for Monroe County this week, which he considers standard.
"If we can stay at where we're at and ride things out this way, I think we'll be good," Wagner said. "We'll be able to keep it out of the vulnerable populations."
Wagner said wearing a face covering will help reduce the spread of COVID-19.
"The best thing people can do if they're in big groups or around people is wear a mask," he explained. "I know people don't like wearing masks and there's somewhat of a political statement to the masks, but they have to use their own judgement. If you don't wear a mask and you're within six feet of somebody, your risk is much greater than being within six feet of somebody with a mask on."
As the cases have risen, the health department announced it will hire two contact tracers and a contact tracing manager.
According to the IDPH, the Waterloo zip code has had 100 confirmed cases (2,139 tests), the Columbia zip code has had 100 cases (917 tests) and the Valmeyer zip code has had 14 cases (133 tests).
Other IDPH data paints a more foreboding picture of the pandemic in Monroe County and the metro-east region.
For the week beginning July 12, which is the most recently available data, Monroe County was no longer among the only four counties in the state the IDPH classified as having warning signs pointing to an increase of COVID-19.
The IDPH county-specific tool designed to help individuals determine what activities they choose to do measures the risk metrics of new cases per 100,000, number of deaths, test positivity percentage, number of tests performed, emergency department visits for COVID-19-like illnesses, hospital admissions for COVID-19-like illnesses, cluster percentage of cases and percentage of ICU beds available.
For all of the metrics, save cluster percentage of cases, the state lists a target number and shows whether a county meets that target or exceeds.
Monroe County's case rate is 96 per 100,000 people (the goal is 50). The county meets the other criteria.
The metro east region, which is comprised of Madison, Bond, Clinton, St. Clair, Monroe, Randolph and Washington counties, has the highest positivity rate in the state as of Tuesday.
The seven-day rolling average of the region's test positivity rate positivity rate has increased in the last six days for which data is available, climbing to 7.8 percent on July 25. It was at 7.1 percent July 17.
The region has not seen an increase in its seven-day rolling average for hospital admissions. It also has 33 percent hospital availability and 41 percent ICU bed availability.
Wagner said he was not especially familiar with the other counties' numbers, but argued the higher positivity rate is due to fewer people being tested in this area.
"The people here won't get tested unless they feel sick," he said. "If you're only testing sick people, your positivity rate goes way up."
Given the number of young people getting the virus in Monroe County and the surrounding area, Wagner also said he does not anticipate the lagging indicators of hospitalizations or deaths to increase much.
According to the IDPH, the rising positivity rate threatens to move the region back in the state's newly announced mitigation plan.
In St. Clair County, there are 3,593 total confirmed cases as of Tuesday, including 151 coronavirus-related deaths. A total of 32,770 have been tested there. The positivity rate is approximately 11 percent. There are 41 people hospitalized in St. Clair County. There were 87 new cases reported Friday, 76 on Saturday and 40 new cases Sunday. The Dupo zip code has had 34 cases. The Millstadt zip code has had 38 caees. The East Carondelet zip code has had 13 cases.
Randolph County has 422 total confirmed cases, 57 of which are active. There were eight new cases on Friday after nine new cases were reported Thursday. Seven people have died from the virus. A total of 5,411 people have been tested. The positivity rate is 7.7 percent in Randolph County.
On Friday, the IDPH reported Randolph County as one of four counties in Illinois considered to be at a warning level for COVID-19. A county enters a warning level when two or more COVID-19 risk indicators that measure the amount of COVID-19 increase, the IDPH said.
Randolph County saw outbreaks associated with business and risky behavior, according the the IDPH, including "congregate settings, numerous bars not complying with distancing and masking, a large party with more than 200 people, and among households."
There are 173,731 cases of coronavirus and 7,446 deaths in all of Illinois, according to the IDPH.
In Missouri, there are 44,823 confirmed cases and 1,213 deaths as of Tuesday. That includes 11,301 cases in St. Louis County and 4,057 cases in St. Louis City, according to the Missouri Department of Health & Senior Services.
St. Louis County announced Monday that it will impose more restrictions beginning Friday to help curb the spread of the virus. Those initiatives include limiting gatherings to 50 people, imposing a 25 percent occupancy limit on businesses and closing all bars by 10 p.m. every night.
Nationally, more than 4.3 million people have contracted the virus, while at least 149,071 people have died.
Worldwide, there are over 16.5 million cases of coronavirus and at least 655,772 COVID-19-related deaths.
For tips to remain safe from the virus and help prevent its spread, click here.