New initiative betters childcare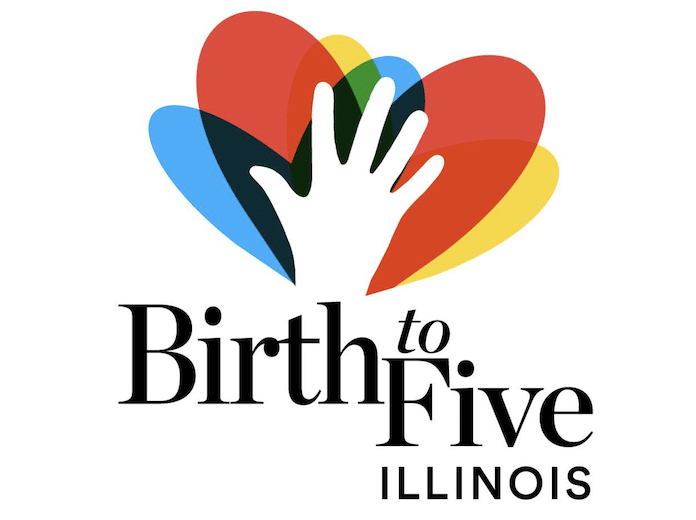 A statewide initiative launched last year to push for substantial improvements to Illinois' early childcare and education, and work toward that goal is expected to continue across the state and locally for years to come.
Birth to Five Illinois launched in February 2022, establishing 39 regions – now 56 – across the state meant to identify local service needs in regard to childcare and early education.
The initiative was formed through a partnership with the State and Illinois Network of Child Care Resource and Referral Agencies. This partnership was the result of efforts which first began in 2019 as Gov. JB Pritzker established an Early Childhood Funding Commission.
Birth to Five's mission, as outlined on its website, is to create a statewide infrastructure meant to provide a voice for communities when it comes to policies and funding priorities in the state, specifically focusing on building and sustaining "equitable access to inclusive, high-quality early childhood services."
Regional Council Manager Candace Gardner, who previously worked as executive director of the Waterloo Chamber of Commerce, oversees Birth to Five's Region 45, which consists of Monroe and Randolph County.
Gardner spoke about Birth to Five's mission and how her position within the organization has given her a better perspective of what early childhood services look like in the area.
"For me, when I took on the job at Birth to Five, it made me realize how many families within Monroe and Randolph County had barriers reaching and accessing or even utilizing certain services, or even the barrier of just not understanding what services were available," Gardner said.
She touched on a number of issues families can face when it comes to these services, from lack of transportation to difficulties caused by local healthcare providers not accepting state insurance.
Pre-school access was one specific topic she spoke about. Pre-school is often only part-time and can be difficult to transport kids to and from, meaning a lot of working families simply aren't able to make use of the service.
Along with her general hopes of serving and bettering her community, Gardner said she was already somewhat aware of these issues as a mother.
"I have children of various ages that have utilized childcare and pre-school and other services within Monroe County," Gardner said. "I remember when my youngest daughter, we were worried about her speech, and I found out about a service through my hairdresser, which is great because you hear it through word-of-mouth, but it made me realize that people don't understand what resources are available to them just as I didn't understand what resources were available for my child."
Gardner further outlined some of what she does as part of Birth to Five. While the organization doesn't itself provide childcare services, a key part of their work centers around providing information to families.
They also, as previously described, work on the state level, with each region putting together reports and conducting interviews and focus groups in order to provide a better idea of what families and communities need for state lawmakers.
"It's ongoing to identify the needs of the families within Monroe County," Gardner said. "And once we identify the needs of not just the families but also stakeholders, that work within childhood education within our county, once we fully understand those, then we continue to expand on services and help guide the state for future decisions when it comes to funding."
Gardner also emphasized the importance of equity to both Birth to Five and herself as the mother of an adopted Black child.
"A big part of what we do is also racial equity," Gardner said. "It's very important to me to make sure that things are equitable and inclusive for all families within the county."
In a recently released report, a number of needs were identified within Region 45, including improving parental engagement and supporting caregiver involvement and addressing the shortage of experts in the region to ensure community health needs are met.
While the Birth to Five initiative is set to continue for several years into the future, Gardner noted a handful of improvements she would like to see in Monroe and Randolph counties.
"In the next two years, I would love to see some expanded, publicly funded programs for children birth to 5 within Monroe County," Gardner said. "We'd love to see high-quality childcare centers expanded, and we'd love to see an increase in workforce for early childhood education along with equitable wages."
For more information on Birth to Five Illinois and Region 45, visit birthtofiveil.com or contact Gardner at cgardner@birthtofiveil.com.