Big cat sighting debunked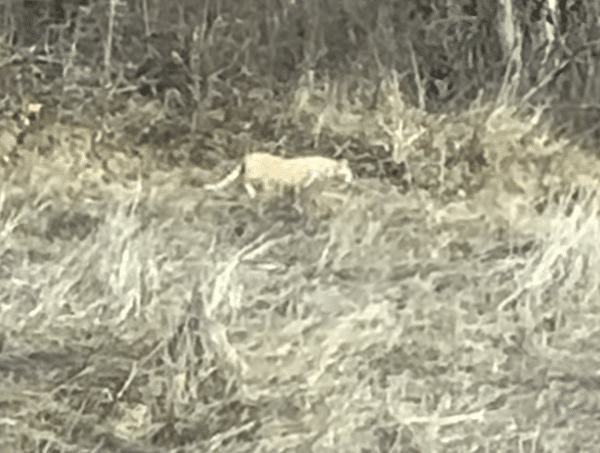 Police were notified of a possible mountain lion sighting Monday afternoon near the area of Route 3 and South Main Street in Columbia, but the game warden serving this area is not convinced.
"I can tell you with a two-second glance that it's a house cat," Illinois Department of Natural Resources Conservation Police Officer Don Schachner told the Republic-Times on Tuesday. "I would bet my paycheck."
At 2:20 p.m., Columbia police were contacted after resident Dean Gaither took a video of the possible sighting while waiting in line at the Dairy Queen drive-thru of what he believed was a mountain lion walking along the hillside near the woods.
Gaither went to the CPD lobby to show his video to police and also shared it with the Republic-Times.
"It was really crazy (seeing it) in person," Gaither said.
The video was sent to the IDNR to determine whether or not the animal seen was a mountain lion or some other large cat.
Schachner said one key attribute of the animal seen in the video that identifies it for him is the striped tail. Mountain lions do not have stripes on their tails, he said.