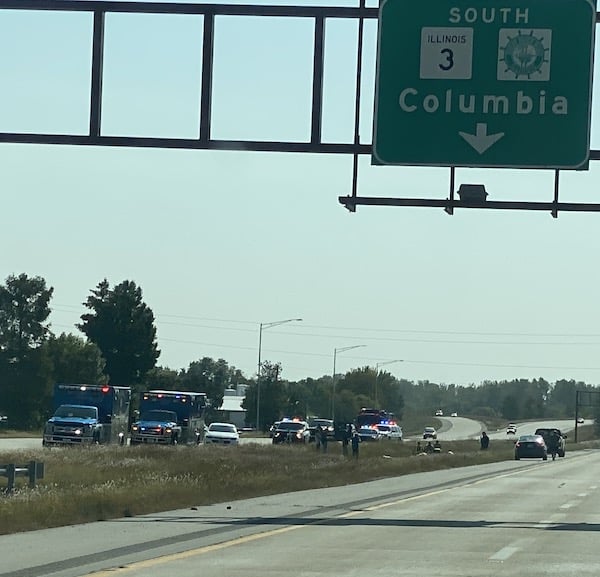 A Dupo man was airlifted to a St. Louis hospital following a motorcycle crash on I-255 northbound near the George Weber Chevrolet dealership in Columbia.
The crash occurred about 2 p.m. Saturday. An ARCH Air Medical Services helicopter landed on I-255, resulting in a temporary road closure.
The male patient was initially unconscious, but was soon alert and breathing at the scene with a severe arm injury.
Responding agencies included Illinois State Police, Columbia police, Columbia EMS and the Columbia Fire Department.
Illinois State Police said a black 2006 Suzuki motorcycle driven by Kyle M. Baker, 29, of Dupo, lost control and veered into the center grass median, where it rolled over and came to rest. Baker was cited for driving too fast for conditions, ISP said.