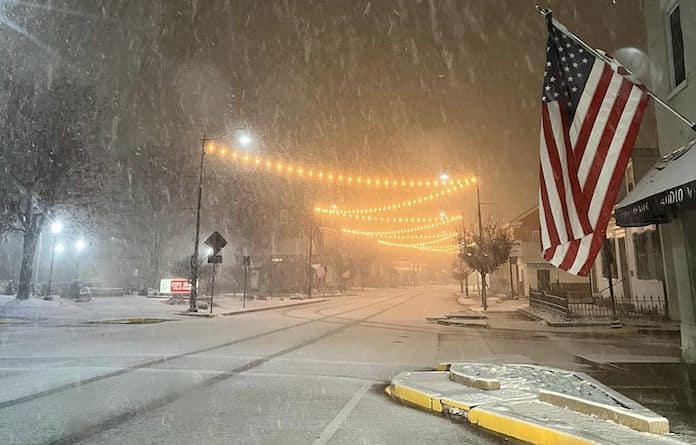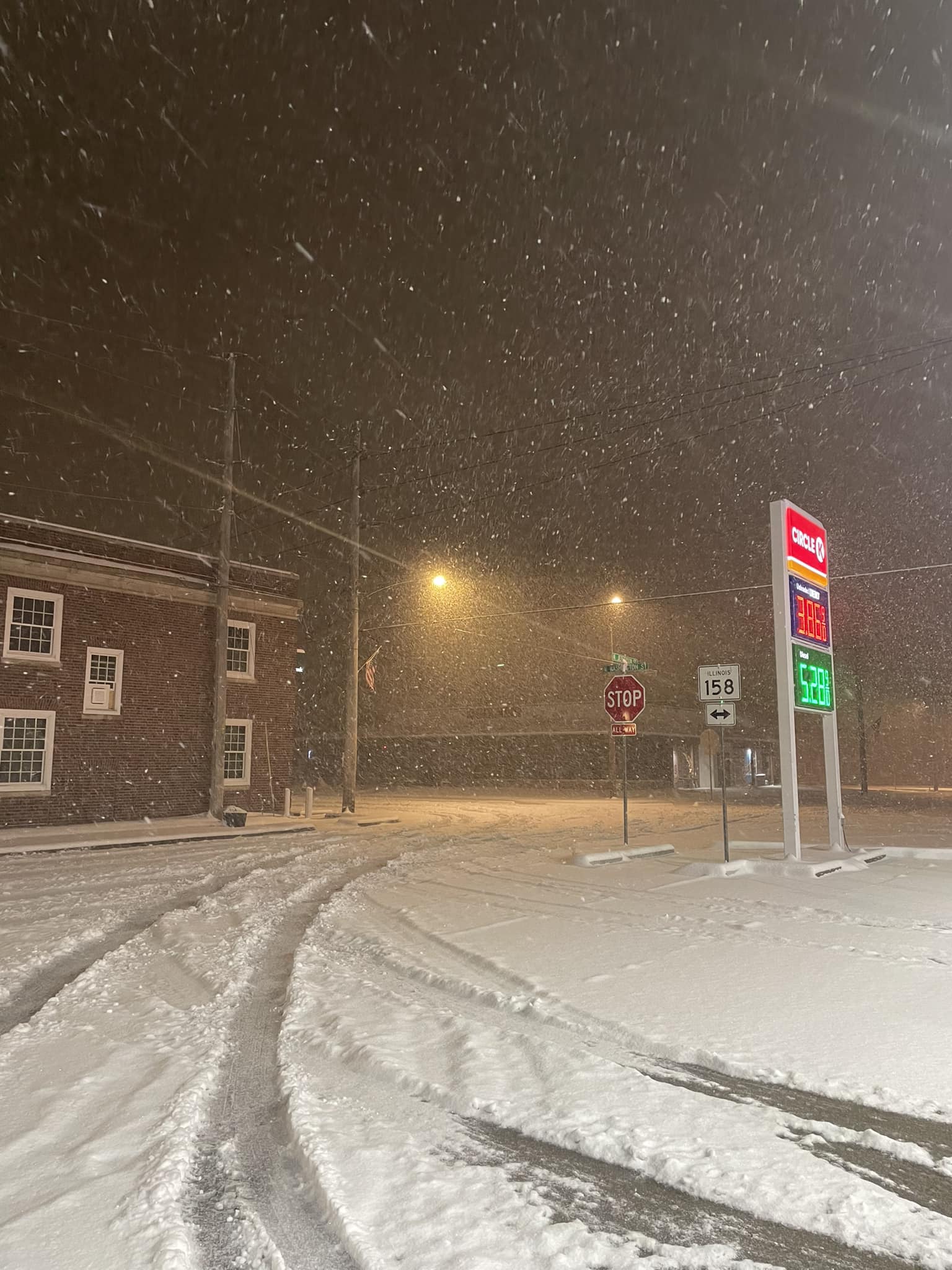 Many parts of the St. Louis region woke up Saturday morning to upwards of five inches of snowfall, which led to numerous traffic issues due to the sudden frozen precipitation.
I-255 was shut down at the Jefferson Barracks Bridge at about 6 a.m. after multiple vehicles went off the roadway and others struck the concrete barriers due to ice on the bridge. Traffic was reported to be moving again on I-255 westbound by about 7:30 a.m.
At 7 a.m., the Columbia Fire Department responded to a two-vehicle head-on crash on Imbs Station Road at Cement Hollow Road due to ice on the roadway. One driver reported chest pain due to airbag deployment. The other driver reported a foot injury.
The St. Clair County Sheriff's Department said a 2006 Ford Fusion driven by Matthew P. Hofer, 16, of East Carondelet, was southbound on Imbs Station Road and entered the right curve at Cement Hollow Road. The Fusion crossed over the center line into the northbound lane and struck a 2015 Dodge 1500 pickup driven by Karen Y. McClard, 42, of St. Louis.
A 12-year-old passenger in the truck was transported by ambulance to Mercy Hospital South in St. Louis County for treatment of minor injuries. Hofer, who was not injured, was cited for driving too fast for conditions.