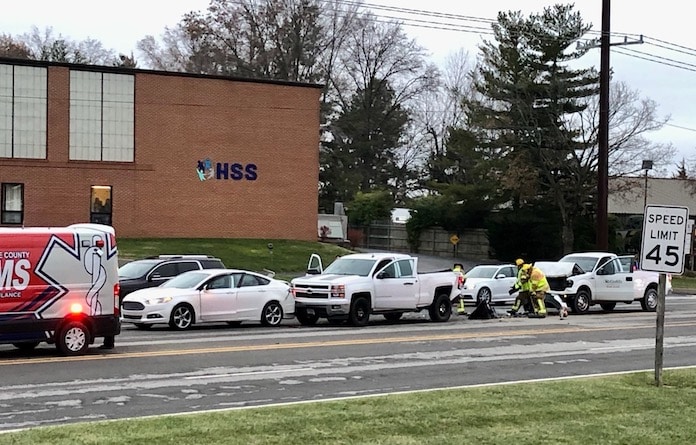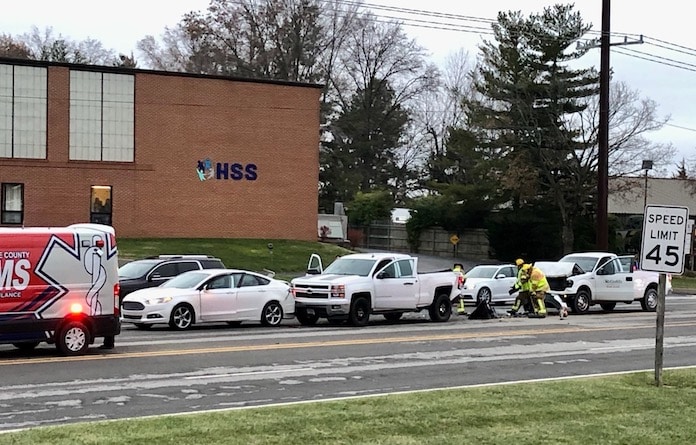 Emergency personnel responded shortly after 7 a.m. Monday to a three-vehicle crash on Route 3 northbound at Country Club Lane in Waterloo.
The crash appeared to be a chain reaction fender bender involving three vehicles at the stoplight. No injuries were reported.
Responding agencies included the Waterloo Police Department, Waterloo Fire Department and Monroe County EMS.
Police said a Ford F150 owned by Reliable Sanitation and driven by Kaleb M. Hooten, 19, of Prairie du Rocher, failed to stop in time to prevent from colliding with the rear of a Chevrolet Silverado driven by Mark D. Grisham, 58, of Waterloo, which in turn struck the rear of a Ford sedan driven by Krystal M. Chamberlain, 38, of Waterloo.
The vehicles driven by Grisham and Chamberlain were stopped in traffic due to a stalled vehicle.
Hooten was cited for failure to reduce speed to avoid an accident.