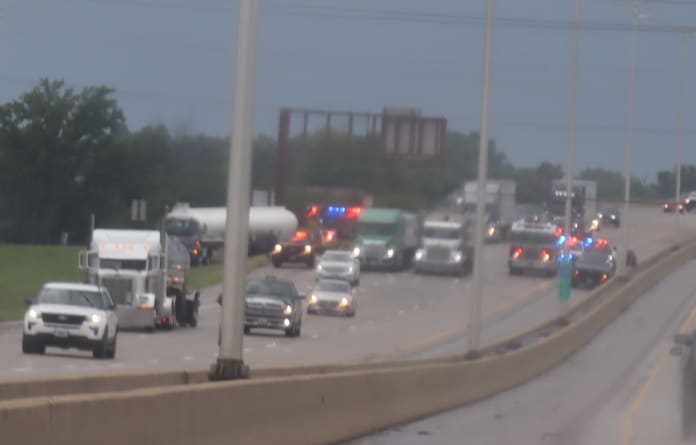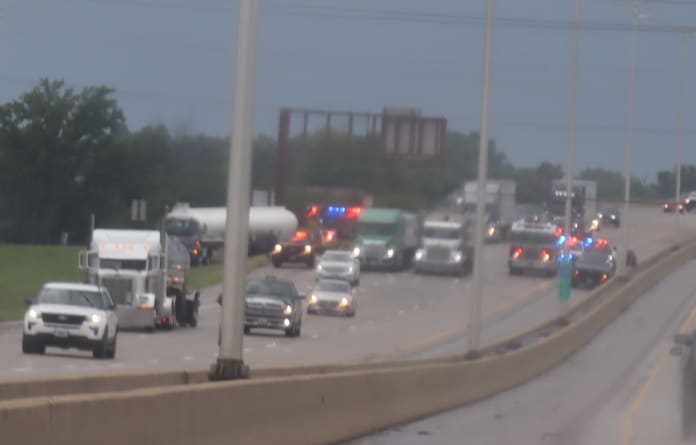 The Dupo Fire Department, along with Illinois State Police and other agencies, responded about 3:30 p.m. Monday for a report of a crash involving a semi truck and pickup on northbound I-255 near mile marker 13 at Cahokia Heights.
The semi, which was carrying a tanker, exited the roadway and blocked exit 13. A Chevrolet passenger truck involved was heavily damaged on all sides.
A preliminary Illinois State Police report stated a truck-tractor semi-trailer combination was traveling in the right lane and attempted to change lanes due to traffic merging from Illinois Route 157. The semi struck the Chevrolet truck traveling in the middle lane. The pickup then crossed the left lane and stuck the concrete median.
The driver of semi reported no injuries on scene.  The driver of the Chevrolet was transported to a regional hospital with non-life-threatening injuries.