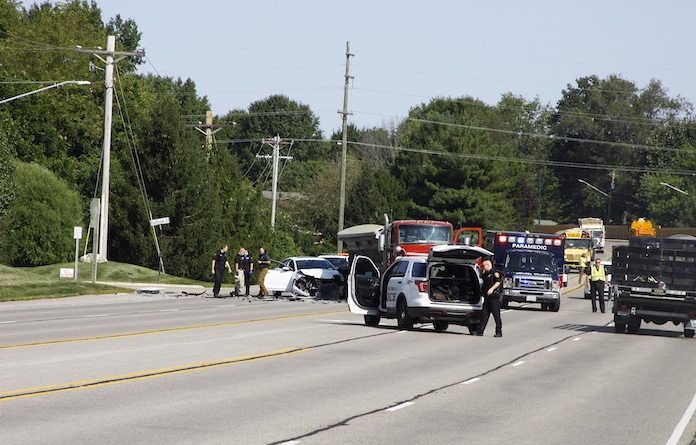 The Waterloo Fire Department responded along with Waterloo police and Monroe County EMS to a two-vehicle crash on Route 3 at Southview Drive shortly before 10:40 a.m. Monday.
Police said a white Chrysler 200 driven by Diane Holmen, 63, of Waterloo, collided with a Beelman Trucking semi tractor-trailer driven by Brian Stock, 40, of Beckemeyer. None of those involved in the crash required medical transportation. Holmen was cited for failure to yield at an intersection.
All lanes of southbound Route 3 were temporarily closed to traffic.