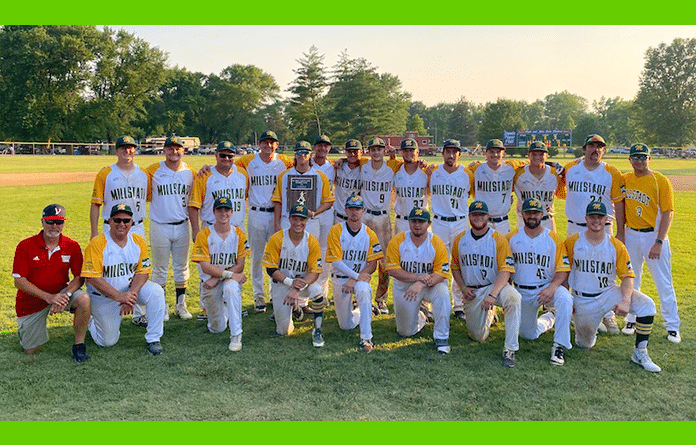 The Mon-Clair League baseball season is set to kick off next month, with two new features and the return of an old one.
Longtime Waterloo manager Vern Moehrs will no longer be on the sidelines, but the team name most associated with his success has been reinstated.
Barry Grant, who takes over the reins for Moehrs, has decided to change the team name back to the Waterloo Buds. The team had been playing as the Waterloo Millers for the past several seasons.
Grant is a former Buds player.
The Waterloo Buds open their season May 22 with a doubleheader at the Valmeyer Lakers.
Also in the Monroe Division, the defending league champion Millstadt Green Machine opens at the Belleville Rockies on May 22.
In the St. Clair Division, longtime league members the St. Louis Printers have left.
"They said they were dropping out because their team is getting older and they didn't think they could compete anymore," league president Don Barton told the Republic-Times.
Joining the league are the Edwardsville Aces, who will compete in the St. Clair Division along with the St. Louis Spikes, Cape Girardeau Capahas and Southeast Missouri Tropics.
Edwardsville will be managed and organized by league veteran AJ Skaer, who most recently played for the Lakers.
"He knows what it takes to be successful in the league," Barton said. "We are very happy to have them in the league, considering AJ's history. We believe they will be a good addition and may spark more interest from the Madison County area."
The addition of Edwardsville keeps the Mon-Clair League at eight teams, which Barton said is ideal.
"We would have a more balanced schedule with eight teams rather than seven," Barton said. "We would still entertain any teams that we think will be competitive, and will be around for a while."