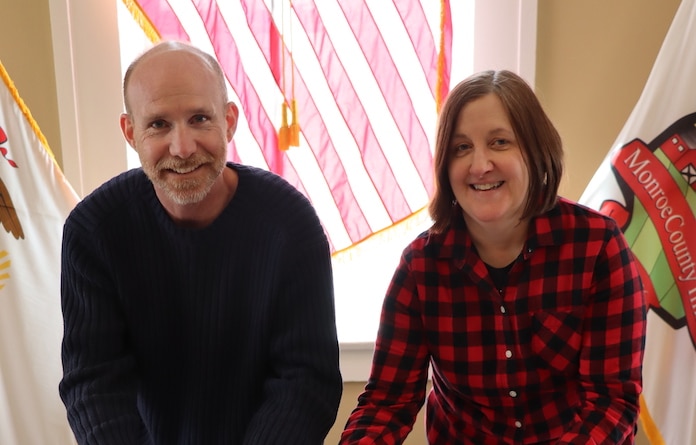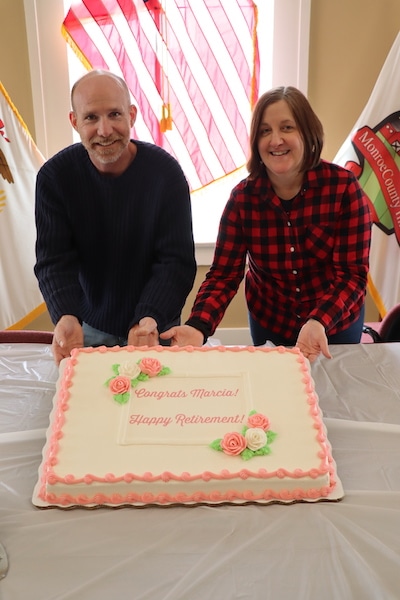 A familiar face among the Monroe County Highway Department has stepped away after over 30 years of service.
Marcia Mehrtens, longtime administrative assistant for the department, recently announced her retirement.
Mehrtens grew up on a farm outside of Harrisonville. After attending Valmeyer High School, she spent 10 months at Hickey Business School, where she participated in a secretarial program.
From there, she began working for the Federal Land Bank in downtown St. Louis, though she stepped away when that office moved, finding a new job at Direct Mail Corporation.
Having spent so much of her professional life in St. Louis, Mehrtens eventually found she wanted to stick a bit closer to home.
"Then I had two small children, and I kinda wanted to be closer to Waterloo," Mehrtens said. "I heard there was an opening at the superintendent of schools office, so I applied for that job. I worked for them part-time, it was called facilitating coordination and ag education."
She worked in those two part-time positions for some time before the Flood of 1993 came, and the highway department was in need of further assistance to deal with the aftermath.
This was the start of her part-time work at the department, an opportunity that was largely happenstance given her position at the superintendent's office.
"We were in the same building, so the woman that worked at the highway department, she knew that eventually she was gonna wanna retire, so she thought it would be nice to have me come in there part-time and start learning things," Mehrtens said. "Then when she retired, then I took over."
During her last 30 years working full-time at the highway department as well as her years of experience before that, Mehrtens said her professional expertise has centered on clerical work.
Serving as administrative assistant to Monroe County Engineer Aaron Metzger, she helped take care of organizing a plethora of projects, putting together paperwork for project bids as well as overseeing payroll.
Mehrtens said she also interfaced with the public quite a bit. While many individuals who reached out to the department didn't exclusively have pleasant things to say, she overall enjoyed that aspect of her work as well.
"I'm a people person, so I really did enjoy getting the people that came in," Mehrtens said. "Not all phone calls were nice, but then there was a lot where I did enjoy talking to the people."
Beyond her job, Mehrtens also spoke about the battle with cancer she went through a decade ago.
Despite the hardships she suffered at that time, she said there were a number of positives to the experience. She was able to connect to a number of other cancer survivors at the time while also feeling as though she can be a source of hope for those battling cancer today.
"You kinda learn to not sweat the small stuff because you survived that," Mehrtens said. "I just feel like, I survived cancer and there's a reason for it to be a positive note to other people that might be going through the same thing."
Looking back on her time at the highway department, Mehrtens said she'll miss the people she worked with most of all.
She already had to say goodbye to a number of familiar faces after the department left the Monroe County Courthouse office, but stepping away entirely will be quite the change as she described the folks at the office were "almost like family."
Moving into retirement, Mehrtens said she expects to spend plenty of time with family. She plans to travel plentifully and looks forward to spending time with her siblings during their regular yearly trip together.
According to Mehrtens, the highway department currently doesn't have a planned replacement for her position.