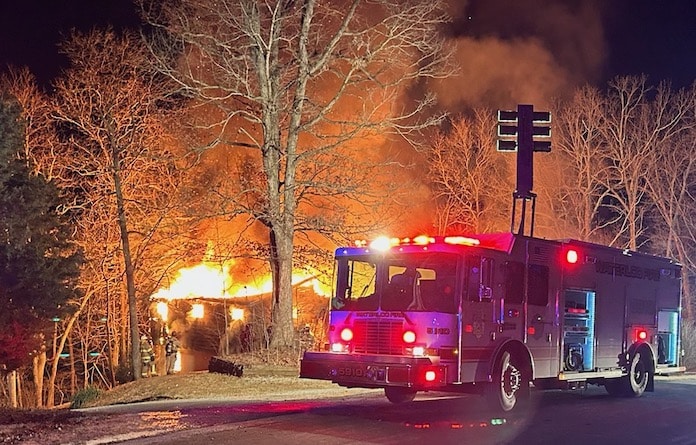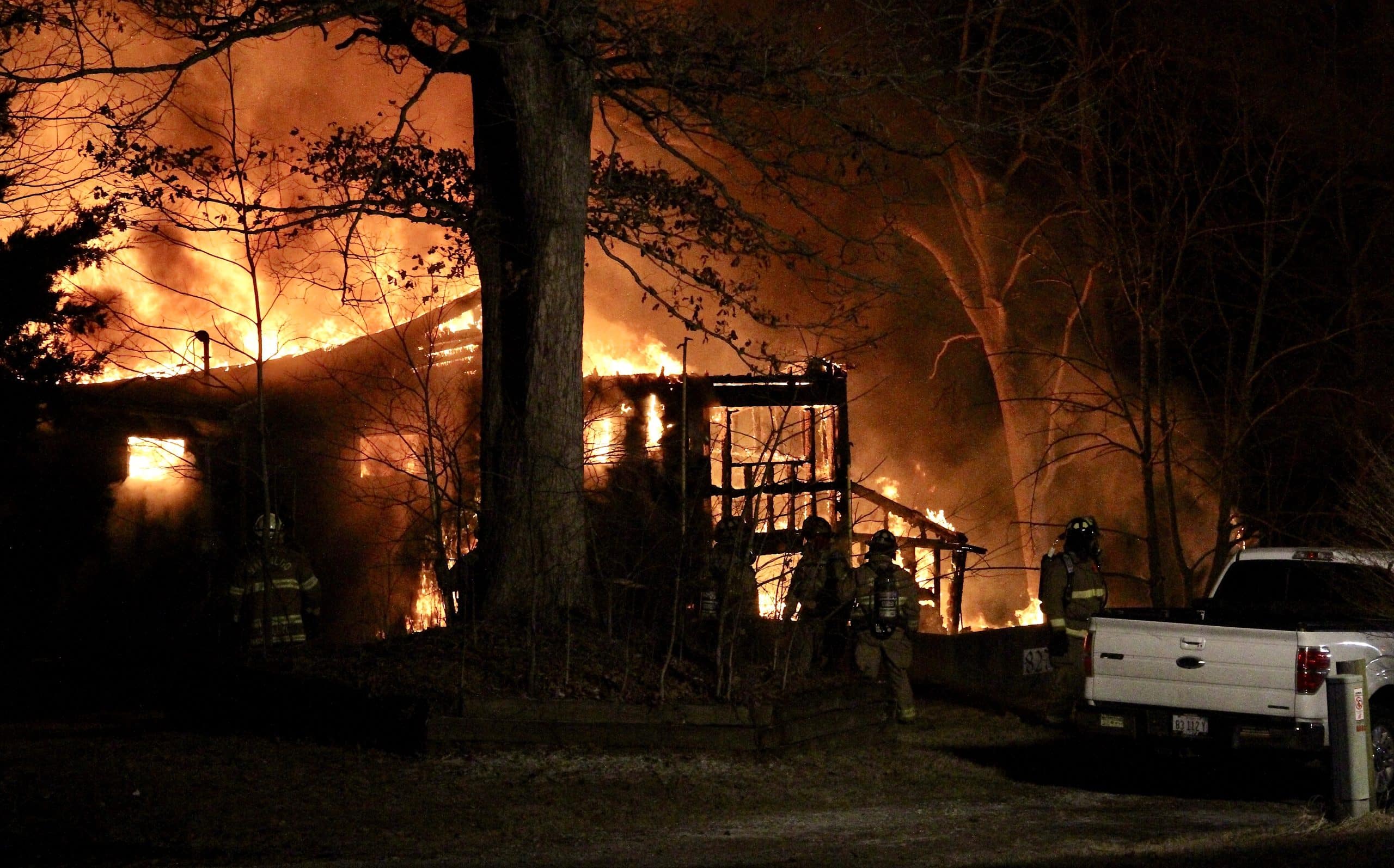 Three departments responded to a fully engulfed structure fire northwest of Waterloo late Wednesday night.
The Waterloo Fire Department was joined by firefighters from Columbia and Valmeyer at the scene of a house on fire at 8282 D Road shortly after 11 p.m. All residents of the home were out of harm's way and accounted for.
Upon arrival, heavy flames could be seen from the structure and at least one vehicle nearby had also caught fire.
The home belongs to Dan Alexander and his family, according to witnesses on scene.
Waterloo Fire Chief Aaron Shive said the home was a total loss. Firefighters remained on scene for four hours or more.
The parents and one daughter were inside sleeping at the time of the fire, Shive said, but were able to escape without injury.
One dog and one cat perished in the blaze.
Shive said the fire originated in an attached garage, and the homeowners told him the only item plugged in was a space heater inside the garage.
The American Red Cross was called in to assist the family, Shive said.