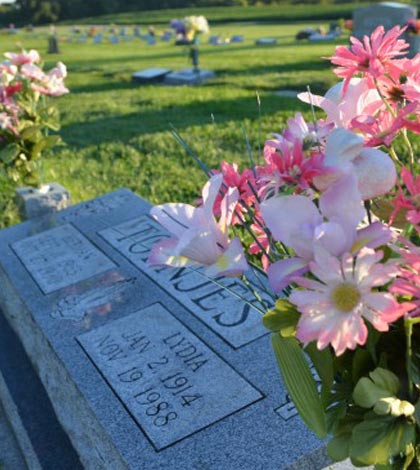 Martha Carol Falk, 73, of Waterloo, died Oct. 27, 2013, in Waterloo.
She was born July 21, 1940, in Norris City, daughter of the late Tom and Leatha Harris (nee Ward).
She married the late Frederick Leroy "Freddie" Falk on Nov. 7, 1956, in Corinth, Miss.; he preceded her in death on April 24, 2011.
Survivors include her children Thomas L. (Julie) Falk of Waterloo, and Jerry W. (Denise) Falk of Red Bud; and grandchildren Thomas and Lauren Falk of Waterloo, Jordan Stellhorn of
Waterloo, Amanda Stellhorn of Waterloo, and Braylin (Lyndsey) Eggemeyer of Red Bud; along with nieces, nephews and cousins.
All services were private.
DeFabio Funeral Home handled the arrangements.