Man awarded $3.2 million in lawsuit against bar
 Early Thursday evening, a Monroe County jury awarded more than $3.2 million to a 47-year-old Waterloo man who was severely injured during a February 2010 incident at Fourth Street Bar in Waterloo. 
 The monetary award ($3,210,260) to Keith A. Radford, formerly of Cahokia, is believed to be the highest sum ever granted to a plaintiff in a Monroe County civil lawsuit. 
 In his filing, Radford claimed that on Feb. 27, 2010, Scott and Thomas Van Buren and Jeff Minnemann "forcibly removed" him from the tavern, located at 301 S. Moore Street,  by dragging him to the front door and ejecting him out onto the concrete steps and sidewalk.
 This resulted in serious long-term injuries, including brain damage and memory loss, the suit claimed.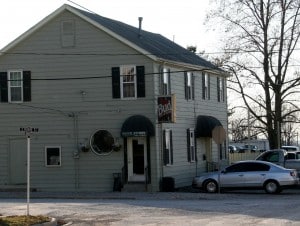 Jeffrey Minnemann was initially listed as a co-defendant in the lawsuit, but a plaintiff motion claiming negligence against him was granted ahead of trial on Nov. 21. Criminal charges against all of those involved were dismissed earlier this year.
The trial ran Monday through Thursday at the Monroe County Courthouse in Waterloo. The jury deliberated for about three hours on Thursday afternoon before announcing its verdict.
Representing Radford was Belleville attorney Rhonda Fiss, who told the Republic-Times on Friday that this case has been "near and dear" to her.
"It was very important to me that Mr. Radford got his just due. And he did," she said. "I appreciated so much that the jury took the time to properly evaluate the evidence and do justice. He suffered a severe injury."
The settlement was awarded as a result of disfigurement, loss of normal life, emotional distress, and reasonable expenses of medical care, treatment and other services associated with Radford's injuries, according to the verdict filing.
One of the attorneys representing the defense, Clay St. Clair of the law firm Crowder & Scoggins, declined comment at this time. Other defense attorneys included Arlie Traughber and Andrew Miller.
For more on this story, read the Dec. 5 issue of the Republic-Times newspaper.