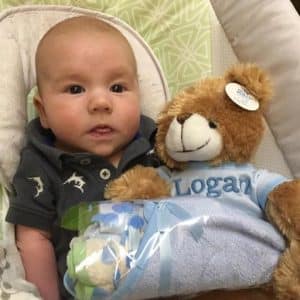 Robert and Elizabeth "Rosie" Weilbacher Betz of Crestwood, Mo., announce the birth of their son, Logan Dean Betz.
He was born March 6, 2017, at 4:21 p.m., at St. Clare Hospital, Fenton, Mo. He weighed 7 pounds, 15 ounces.
He was welcomed home by his feline fur sister, Clarice, 2.
His maternal grandparents are Ed and Kathi Weilbacher of Waterloo.
Paternal grandparents are John and Barb Betz of Pacific, Mo.
His great-grandparents are Georgene Gary of St. Louis, and Bob and Janet Heberere of Freeburg.