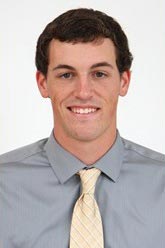 Several locals are enjoying college baseball success along with their respective teams this spring.
Gibault graduate Wes Degener of Columbia is hitting .403 with 49 runs and 21 stolen bases as a junior outfielder at Lindenwood University-St. Charles. He was recently selected first-team all-conference for the Lions, who are 35-18 on the season.
Lindenwood received an automatic bid to compete in the NCAA Division II Tournament after winning the MIAA tourney championship.
One of Degener's teammates is Kyle Hentis of Red Bud, who is 6-1 on the mound this season with a 5.02 ERA.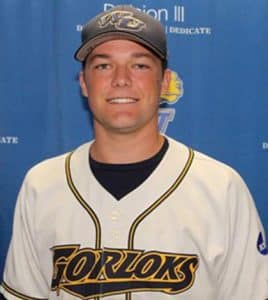 Columbia High School grad Josh Fleming was recently named SLIAC Pitcher of the Year at Webster University. The southpaw is 8-0 on the mound this season with a 0.53 ERA and 108 strikeouts in 84.2 innings.
He missed time last season due to injury.
The Gorloks are 29-13 on the season and earned a bid in the NCAA Division III Tournament.
Local teammates of Fleming include KJ Spisak of Columbia and Gibault grad Austin Beccue of Red Bud.
A former teammate of Degener's at Gibault, Chandler Purcell of Waterloo, is hitting .344 with a home run and 10 RBIs this spring at NCAA Division II Quincy University.
Another recent CHS grad, John A. Logan College freshman outfielder Cameron Touchette, leads the team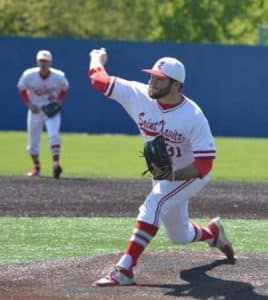 in hitting at .429 with 70 runs scored and 26 stolen bases. The junior college team is 40-13 this spring.
Two former Waterloo High School baseball stars, Ethan Ruff and Alex Wittenauer, are putting up solid numbers at Lindenwood University-Belleville, which competes at the NAIA level. Ruff is hitting .280 with 35 stolen bases. Wittenauer is hitting .279 with 14 stolen bases.
Former WHS pitcher Tyler Hebel was selected to the first team Chicagoland All Conference Team. Hebel, a junior at St. Xavier University in Chicago, went 7-5 on the mound this season for the NAIA school with a 2.27 ERA while starting 16 games and pitching nearly 80 innings. Opposing batters hit just .228 against him.
Hebel is 19-9 in his career at St. Xavier and holds a 2.89 ERA in 230.33 innings pitched. Highlights of his 2017 season include a one-hitter on March 29 against Indiana-South Bend.
Another former Bulldog, University of Arkansas freshman Jordan McFarland, is hitting .275 with two home runs and 10 RBIs as a freshman.
His WHS teammate from a year ago, Missouri State freshman Tyler McAlister, has six strikeouts in five innings pitched this season.
A number of locals are playing at Southwestern Illinois College in Belleville, including WHS grads Corey Vogel (4-3, three saves) and Noah Thaggard (1-4, three saves), Valmeyer grad Mark Nappier (10 games played) and former Freeburg standout Keegan Baxmeyer (.374, eight home runs, 51 RBIs.).