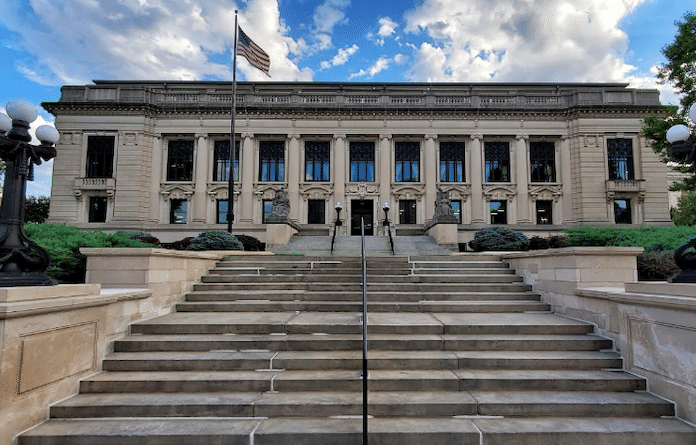 The legal fallout from an assault weapons ban recently signed into law by Illinois Gov. JB Prtizker continues.
The Illinois State Rifle Association has joined forces with other gun rights advocates in filing a federal lawsuit challenging the state's new ban on the sale and manufacture of semi-automatic weapons and high-capacity magazines.
Plaintiffs in the case, filed last Wednesday in the Southern District of Illinois, argue that the weapons banned under the law are commonly used in the United States, that they have been traditionally accepted as lawful firearms, and that they are, in fact, among the most popular weapons among gun owners – accounting for approximately 20 percent of all firearms sold in recent years.
The suit alleges that the law violates the plaintiffs' constitutional rights under the Second and 14th Amendments to the U.S. Constitution.
The federal court had not yet set a schedule for hearing the case.
The federal lawsuit is one of three filed recently, with others filed in Effingham County and Crawford County.
An Effingham County judge on Friday ordered a temporary restraining order regarding the state's recently passed assault-style weapons ban, marking a short-term victory for gun rights advocates.
Judge Joshua Morrison wrote in his 11-page decision that Illinois did not "follow the procedural requirements" in passing House Bill 5471, also known as the Protect Illinois Communities Act.
The order would only apply to the more than the 850 defendants in this legal case.
Attorney and unsuccessful Republican candidate for Illinois attorney general Thomas DeVore had requested an emergency hearing on the matter, which was heard last Wednesday.
HB 5471, signed into law by Gov. JB Pritzker earlier this month, bans dozens of specific types of rapid-fire handguns and rifles, .50-caliber guns and attachments.
It also requires people who currently own such weapons to register them with the Illinois State Police by Jan. 1, 2024.
Illinois became the ninth state to pass a weapons ban.
A preliminary injunction in the Effingham County case is scheduled for 9:30 a.m. Feb. 1.
Pritzker issued the following statement on Friday's order.
"This decision is not surprising. Although disappointing, it is the initial result we've seen in many cases brought by plaintiffs whose goal is to advance ideology over public safety," Pritzker said. "We are well aware that this is only the first step in defending this important legislation. I remain confident that the courts will uphold the constitutionality of Illinois' law, which aligns with the eight other states with similar laws and was written in collaboration with lawmakers, advocates and legal experts. Illinoisans have a right to feel safe in their front yards, at school, while eating at bars and restaurants or celebrating with their family and friends. The Protect Illinois Communities Act takes weapons of war and mass destruction off the street while allowing law-abiding gun owners to retain their collections. I look forward to the next steps in this case and receiving the decision this case merits."