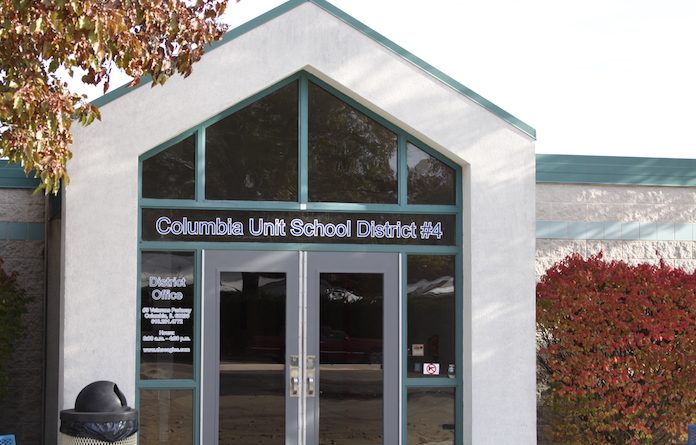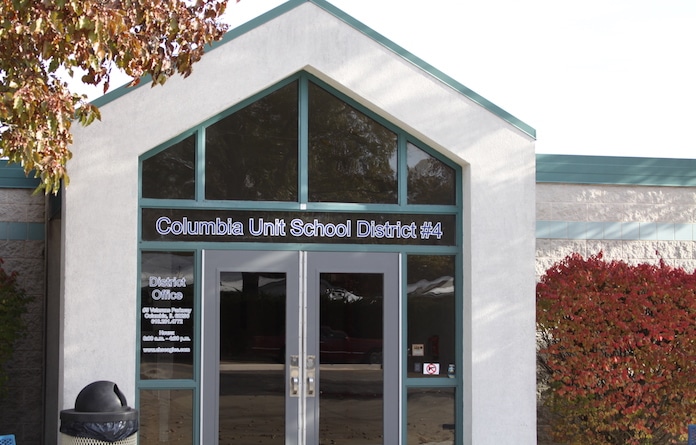 Last week's Columbia school board meeting was largely quiet, though the selection of an owner's representative for a future high school remodeling project and progress in various areas of the district did stand out.
Cobalt Construction Consulting, a Missouri-based agency, was approved by the board to serve as owner representatives for the high school project discussed in previous meetings.
Columbia School Board President Greg Meyer interviewed four companies for the position along with school board member Adam Hemken.
Meyer noted that both he and Hemken have previous construction experience.
As he explained their decision, Meyer said part of their criteria in considering a representative was agreeing to a flat rate for the job. Agencies who get paid a percentage of the overall project cost, Meyer said, have little incentive to keep costs down.
Meyer said they weighed the decision heavily, ultimately deciding on Cobalt.
"They jumped through all the hoops, and we had a lot of hoops, but with a project this size, we don't want to take any chances. We want to make sure everything is there," Meyer said. "So the idea behind an owner's rep is they're our eyes and ears, they're gonna help us with the design, they have a lot of heavy construction experience so they know the process from start to finish. They're gone be involved in the design, the implementation, the build, everything."
A Columbia-native member of Cobalt was also present at the meeting to express the agency's general goals for the project.
While negotiations are still ongoing, it was mentioned at the meeting that the expected payment to Cobalt is slightly less than two percent of the projects budget, which is currently estimated at $25 million.
Also at the meeting, Columbia Assistant Superintendent Alyssa Smith offered several updates in the way of district academic growth.
She presented several charts depicting progress during standardized testing from fall to winter.
Smith noted that scores from the December tests were likely to be thrown off given the difficulty inherent in getting students to focus at that point of the year.
The possibility of snow days and Christmas on the horizon make kids slightly less concerned with standardized tests.
She added that fall tests can face similar issues as students struggle to get into new routines as the school year starts.
While some of the scores didn't show the growth that the schools would have liked to see, Smith ultimately noted "there are definitely some positives in here."
Smith went on to say there would be some changes concerning freshman classes, with honors biology, honors English I and honors Spanish II being added as weighted options.
The district previously removed options for freshman weighted classes as they found some students who were pushed toward them struggled to succeed, damaging their overall GPA.
"Parents and students are now much more involved," Smith said. "So the teachers still make those recommendations but the parents and students have a lot more say in evaluating if that's a good placement for them, and so we feel like those students should be rewarded for being challenged and putting in that extra work."
During Columbia Superintendent Chris Grode's report, he said the district is currently considering options for the high school's graduation date.
"It's just hard to find the best time," Grode said. "We do know outside is definitely preferred. We've sat through mild rain and stayed outside, that is a good thing."
Grode added that a date for graduation will be proposed at next month's meeting.