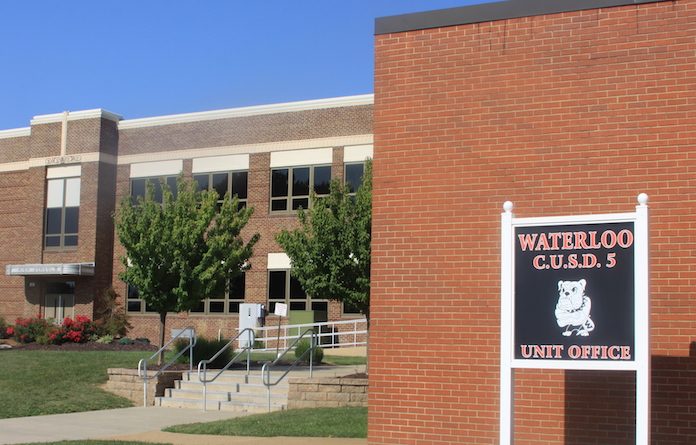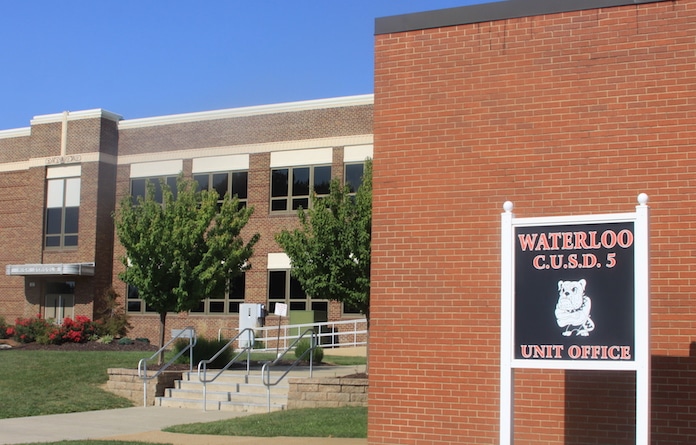 The Waterloo School Board had an eventful meeting Monday night, with two members of the public speaking and plans for construction at Zahnow Elementary progressing.
Christine Keller was the first member of the audience to speak. She brought up a possible addition to Waterloo High School's curriculum involving Southwestern Illinois College's fire science training program.
The program would join WHS' other SWIC trade curriculums. As Keller said, juniors and seniors would be able to earn half of an Associate in Applied Science degree and would need just one additional year at the college to complete it.
"Waterloo will have the ability to offer an additional trade-based curriculum into a rewarding and excited career field at a minimal logistical impact on its existing operation," Keller said. "Students will be prepared for entry-level employment in fire service at an early age."
Keller added students could also pursue a bachelor's degree in fire service from one of SWIC's partners or a paramedic license.
She explained that her interest in the curriculum largely stemmed from two of her three boys – one a WHS junior and the other a fourth grader at Gardner Elementary – who have long expressed an interest in serving as firefighters.
Keller also noted the role such a curriculum could play in the community as fire departments in the area are currently low on numbers.
Training, she said, typically involves an 18-year-old joining a volunteer fire department and then attending classes as they can over several years.
Waterloo School Superintendent Brian Charron seemed receptive to the idea. He said he was not previously aware of the program, and it might be difficult to make an addition to the curriculum, but the board will consider it.
"We're gonna look into that," Charron said. "Sometimes it's difficult to just always be adding various curriculums, but it's certainly something that we're gonna look into and educate ourselves about."
The other speaker, Zac Scheetz, said he just wanted to offer his thanks to the board for its efforts in raising concern about Illinois House Bill 5188.
While the bill would affect various aspects of Illinois school operations, one proposed component would see the new Illinois sexual education standards – which school districts currently have the choice to "opt in" to – become mandatory.
Charron said members of the Waterloo School District along with about 70 percent of districts in Illinois voiced opposition to the bill proposal to their local legislatures.
"I just want to thank you guys for standing up, writing the emails, joining the other school boards and expressing your concern about it," Scheetz said. "I did reach out to Brian as soon as I heard about it. He was cordial, returned my email right away. Thank you for that. Made me a little … I can sleep at night."
Following the meeting, Charron described why he and other members of the school board felt the standards weren't appropriate for the district, noting – among other things – some of the language teachers would be expected to use in class would likely be deeply uncomfortable.
"My beliefs and our opinion is that we do a really good job offering health education in the school district," Charron said, "and it's not our place to be teaching sex education – especially at the ages that the new sex ed standards suggest they should be taught."
Also at the meeting, the board authorized FGMA to proceed with previously discussed parking lot renovations at Zahnow.
"Those drawings are nearly finalized for the parking lot," Charron said. "So we've basically just approved that to go out for bid now to find out what companies are interested."
Changes to Zahnow's building are still in the works.
The board also approved May 21 as the graduation date for the WHS Class of 2023. Attendance will again be limited to eight tickets per graduate.
Charron also introduced the tentative calendar for next school year, which will come back to the board at next month's meeting.
Charron said he was quite pleased with the Aug. 14 and Aug. 16 return dates for teachers and students, respectively, as well as the roughly two weeks off set during Christmas and the district getting the Monday after the Super Bowl off for Abraham Lincoln's birthday.