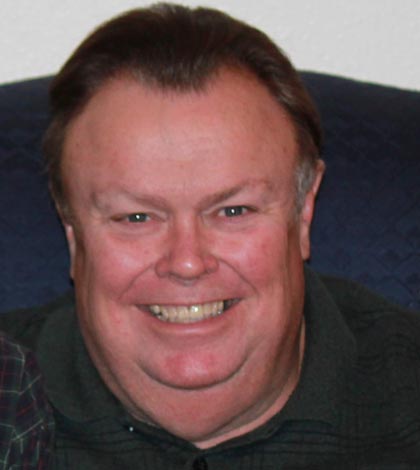 Larry E. "Boots" Berg, 63, of Red Bud, died June 30, 2017, at Barnes-Jewish Hospital, St. Louis.
He was born Sept. 19, 1953, in Red Bud, son of Betty Berg (nee Fahey) and the late Lawrence Berg.
He was married to Marlene Berg (nee Linnertz) for 43 years; she survives him.
He was a member of St. John the Baptist Catholic Church, Red Bud, where he was a Eucharistic minister and adult server, and he served on the parish council. He was also a member of the Red Bud Knights of Columbus, was a lifetime member of the Waterloo FFA Alumni Association and Monroe County Farm Bureau.
His greatest joy was his family, friends and five grandchildren.
Surviving are his mother; wife; daughters Jennifer (John) Tepe, and Kimberly (Chris) Walster; son Tim (Beth) Berg; grandchildren Noah Tepe, Chas. and Lilly Walster, and Emmet and Calvin Berg; sisters Joan (Gary) Wittenauer, Deb Berg-Gash, Barb (Glen) Muench, and Pam (Wayne) Liefer; brother Gary Berg; brothers- and sisters-in-law Linda and Willie Guebert, and Glenn and Ann Linnertz; along with aunts, uncles, cousins, nieces, nephews, other relatives and friends.
Visitation is 4-8 p.m. July 5, and 9-9:45 a.m. July 6, at Koch-Liefer Funeral Home, Red Bud.
A funeral Mass will be celebrated July 6, at St. John the Baptist Catholic Church, Red Bud, Msgr.  Dennis Schaefer.
Interment will follow at St. John the Baptist Catholic Cemetery, Red Bud.