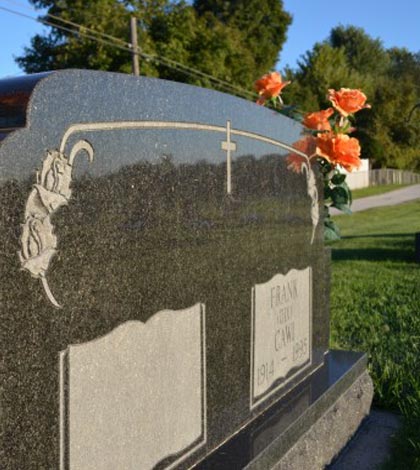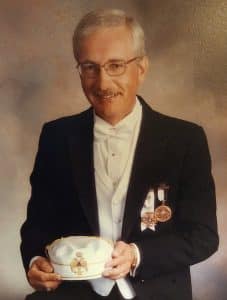 Kurt R. Grosse, 71, of Waterloo, born Dec. 15, 1951, in Red Bud, died Jan. 10, 2023, at SSM St. Clare Hospital in Fenton, Mo.
He was preceded in death by his parents William and Ardelle (nee Ritzel) Grosse Jr.; brother William Grosse III; sister-in-law Mary Beth Grosse; and nephew William Michael Grosse.
Surviving are his son, Kyle Grosse of Waterloo; sister Nyla (James) Hensley of Saugatuck, Mich.; nieces and nephews James (Mary) Hensley, Jr., Kathryn Michaelis, Michelle (Ken) Stark, William Charles (Sarah) Grosse, Bryan (Dana) Snyder and Melissa Bredbenner.
Kurt grew up in Waterloo and worked in the family business, Grosse Lumber. He spent his entire career in the construction industry, helping contractors in the Metro-East with their construction needs. Kurt retired as sales manager from Beacon Building Supply.
He was Past Master of Morris Lodge 787 A.F. & A.M. in Waterloo, Unity Chapter 182 RAM, St. Clair Council 61 CM and Tancrad Commandry 2 KT, Scottish Rite Bodies and became Sovereign Prince of Cahokia Council and Princes of Jerusalem in 1990.
He received his Honorary Thirty-third Degree in 1993 in Boston, Mass., served as Commander-in-Chief of the Mississippi Valley Consistory in 2001-2003 and appointed Deputy Representative of the Valley of Southern Illinois to the Illinois Council of Deliberation. He was a recipient of the Sovereign Grand Commanders Distinguished Service medal in 2015.
Kurt joined Ainad Shrine in 1974 and became a member of the Drum and Bugle Corps and in 1985, he became Imperial Drum Corps President in Atlanta, Ga. Kurt was appointed Outer Guard of the Ainad Shrine in 1986, serving as Potentate in 1996, most recently served as Recorder of Ainad Temple, appointed to the Board of Governor's at Shriner's Children's and a member of Southern Illinois Court 86 ROJ.
He received his Chevalier and Legion of Honor awards through E.A. Weinel Chapter, Order of DeMolay. Kurt is a Past Dean of the Egyptian Preceptor Legion of Honor and Past Watchman of the Shepherds of the Gabriel Shrine in Granite City. He also was a Shrine Representative to the Illinois DeMolay representing Ainad Shrine. He was a member of the Black Knights, and Chicago Cavilers Drum and Bugle Corps and the Riverside Bugle Band.
Kurt was a member of the Waterloo Zoning Board from 1986-1988, Waterloo Volunteer Fire Department from 1976-1986, Illinois Lumber Dealers Association, Young Lumber Dealers, Waterloo Jaycees, Boy Scouts of America Advisory Board, Waterloo Country Club, Waterloo Chamber of Commerce and graduated from Eden Theological University with a degree in License Ministry.
Visitation is 1-4 p.m. Jan. 21 at Kurrus Funeral Home in Belleville. There will be a Jester walkthrough at 3:43 p.m. followed by the 33rd Degrees followed by the Ainad Drum Corp.
A Masonic service will follow at 4 p.m. at the funeral home with a short eulogy following.
Memorials may be made to the Shriners Children's Hospital.