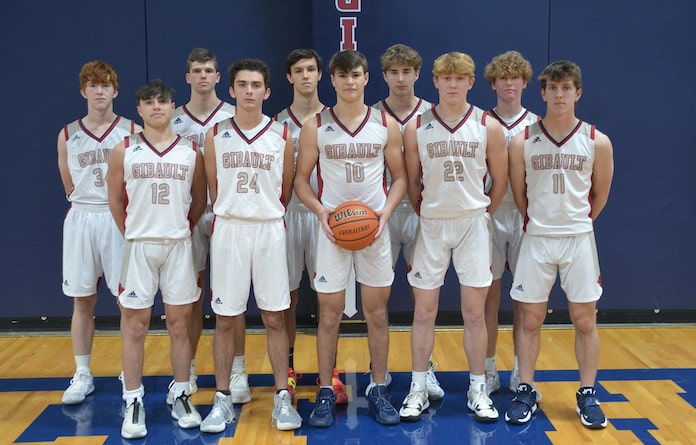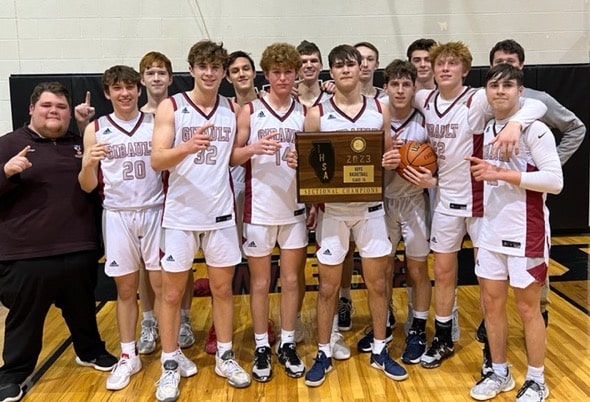 The Gibault Catholic High School boys basketball team lives to play another day by the slimmest of margins.
The Hawks (29-7) won 58-56 over Springfield Calvary in overtime Friday night to capture the Class 1A Hardin Calhoun Sectional title.
The 29 wins sets a new program record for Gibault, surpassing its state runner-up 1999 squad.
In a back-and-forth contest, the Hawks took a 54-52 lead with just 5.2 seconds remaining in regulation. But a Calvary inbounds play resulted in one of their players driving the length of the court and laying it in before the buzzer.
The only points scored by Gibault in OT were on two made free throws each by Kaden Augustine and Gavin Kesler – giving the Hawks the game's largest lead by either team at four points in the final minute of the extra frame.
Calvary had one last effort to tie it or win it, setting up a frantic final sequence. Gibault had fouls to give and were called for a couple. Then with about 15 seconds left, the Hawks continued applying heavy defensive pressure to force a late three-pointer that missed, with Kameron Hanvey securing the rebound and winding out the clock for the victors.
Kesler led the Hawks with 22 points, followed by Augustine with 17. To watch a replay of Friday's win, click here.
Gibault advances to Monday's Class 1A Jacksonville Supersectional, where it will face Illini Bluffs (32-4). Tip-off is at 7 p.m.
For those planning to attend Monday's game, tickets may be purchased by clicking here. Only a limited number of tickets will be available at the door.
One of the top players for Illini Bluffs is 6-foot-9 junior Hank Alvey.