Hawks Hall of Fame adds 2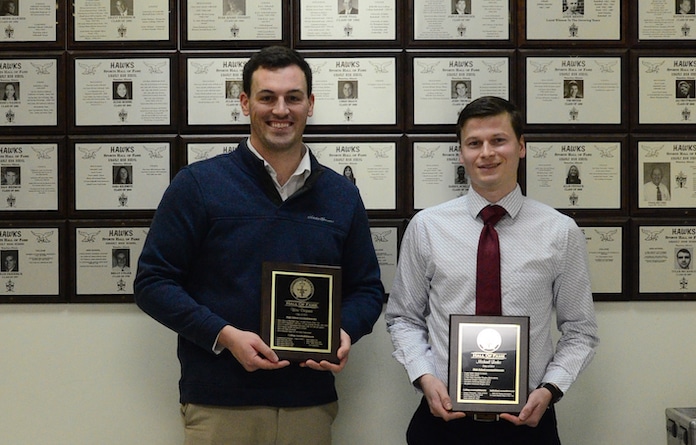 Two 2014 graduates were inducted into the Gibault Catholic High School Sports Hall of Fame during a ceremony held at the school Saturday night.
Wes Degener was a member of the school's 2013 state-winning baseball and soccer squads. He was named MVP of Gibault's baseball and basketball squads as a junior and senior.
In 2014, Degener won the Vernie Moffitt Award for most outstanding athlete at the school.
Degener was named all-state in baseball in 2014 and was second team all-state in basketball.
Degener went on to star in baseball at Lindenwood University in St. Charles, Mo., where he holds records for most career hits, games played and runs scored.
Michael Lesko starred in tennis at Gibault, where he was named team MVP all four years he attended school there.
He was a three-time state qualifier in tennis at Gibault.
Lesko went on to play tennis at Quincy University, where he was named freshman of the year.
He was the team captain his senior year for the Quincy tennis team.
Lesko still plays and coaches the sport and was named 2022 St. Louis District Player of the Year.