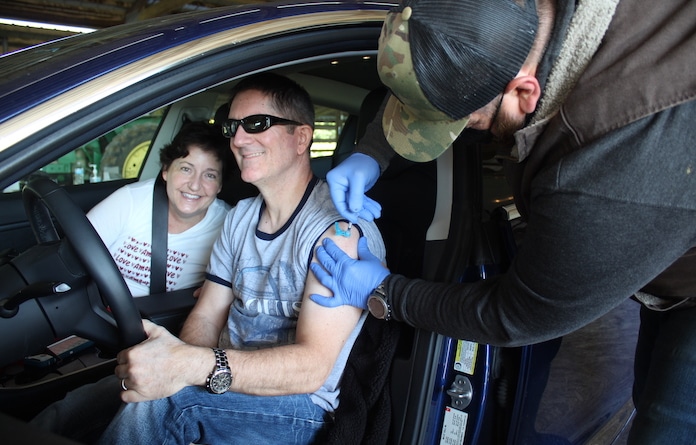 As of Friday afternoon, Monroe County is reporting 85 active cases and one hospitalization.
This is up from from 30 active cases earlier last week.
"It's looking like Halloween, and cooler weather with more people spending time indoors, had something to do with it," Monroe County Health Department Administrator John Wagner said.
As cases climbed at the end of last week, Wagner also said the holiday could have been a contributor.
The county is still at 105 total COVID-related deaths.
In good news, Wagner reported two individuals who were previously hospitalized were released.
According to Illinois Department of Public Health data, 54.50 percent (18,711) of eligible Monroe County individuals are fully vaccinated. This number may climb as Pfizer vaccination has reached full approval for children ages 5-11.
Vaccine clinics will be held for the newly approved Pfizer vaccine for children 5-11. Clinics will be held from 3:15-6 p.m. at Valmeyer on Monday, Nov.15; Columbia's Parkview Elementary on Tuesday, Nov. 16 and Waterloo's Zahnow Elementary on Wednesday, Nov. 17. All will be held in each school's respective gyms, and one does not need to be a student in that particular school/district to be vaccinated there.
The health department is continuing to offer drive-thru fairground clinics for those ages 12 and older.
The health department will host a drive-thru Pfizer vaccine clinic for those ages 12 and up looking to get their first, second or booster dose from 1-3 p.m. Thursday, Nov. 18.
The health department has officially received approval from Valmeyer to host clinics at Rock City. Dates will be announced soon.