Friday rollover on Kaskaskia Road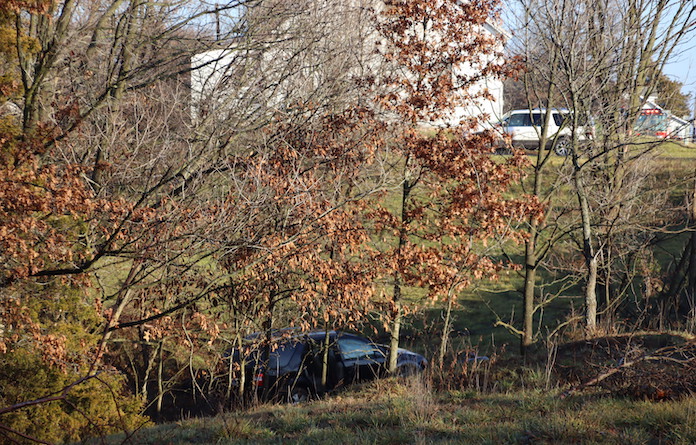 The Maeystown Fire Department and Monroe County Sheriff's Department responded along with Monroe County EMS just before 8 a.m. Friday to a single-vehicle rollover crash on Kaskaskia Road just south of LL Road near St. Joe.
A black SUV came to rest on its wheels at the bottom of an embankment.
Firefighters cleared the scene shortly after 9:15 a.m.
Police said a 2006 Ford Freestyle driven by Dana L. Truman, 43, of Waterloo, was driving on a curve and braked to slow down but lost control and went off the roadway to the left. The SUV drove through a barbed wire fence and down an embankment, resulting in heavy damage.
Truman refused medical treatment but an 8-year-old passenger was checked out by Monroe County EMS for stomach pain.