Friday morning crash in Columbia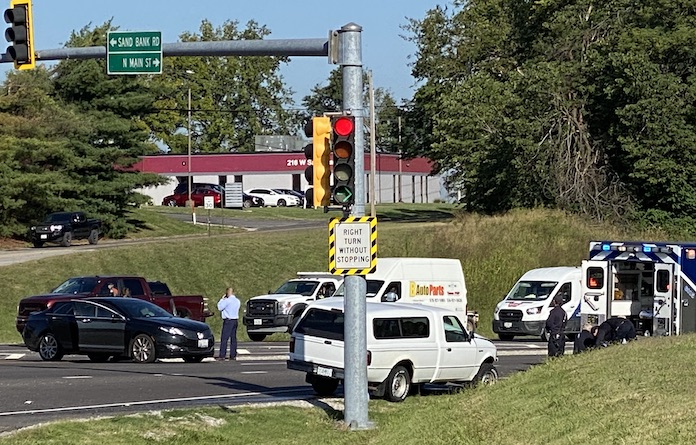 Emergency personnel responded about 9:10 a.m. Friday to a two-vehicle crash at the intersection of Route 3 and North Main Street in Columbia.
Police said 2001 Ford pickup driven by Norman Klages, 93, of Mehlville, Mo., was attempting to turn left onto North Main Street a flashing yellow arrow from southbound Route 3 when his truck collided with a 2015 Lincoln sedan driven by Alec Broske, 25, of Columbia, which was traveling north on Route 3.
Klages was cited for failure to yield-turning left.
No medical transport was required from the scene.