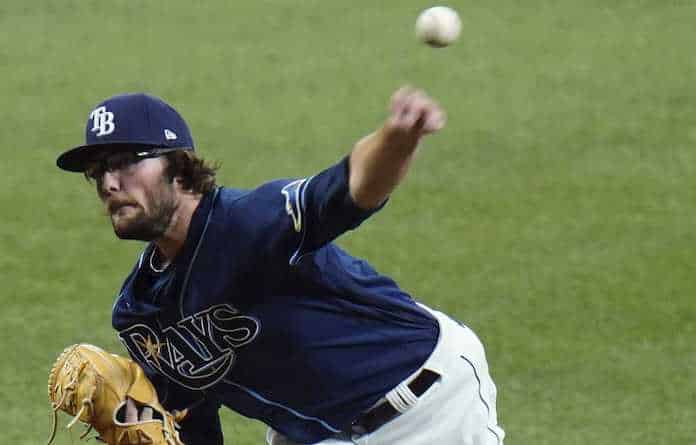 Columbia native Josh Fleming continues to make the most of his time in Major League Baseball.
Fleming, a 6-foot-2 lefthanded pitcher, is 2-1 with a 5.40 ERA and 13 strikeouts with just two walks in 10 innings pitched for the Tampa Bay Rays so far this season. 
He pitched three and one-third scoreless innings April 9 for a victory against the Orioles. On April 14, he gave up seven hits and three earned runs in three and one-third innings pitched during a loss to Oakland. 
Fleming was used in a bulk-innings relief role Tuesday against the Chicago Cubs, going three and one-third innings again in a victory over the Chicago Cubs.
Last season, Fleming posted a record of 10-8 with a 5.09 ERA in 104 and two-thirds innings pitched for the Rays.
The 2014 graduate of Columbia High School was selected by Tampa Bay in the fifth round of the 2017 MLB draft out of Webster University in St. Louis.