Red Bud men die in crash south of Waterloo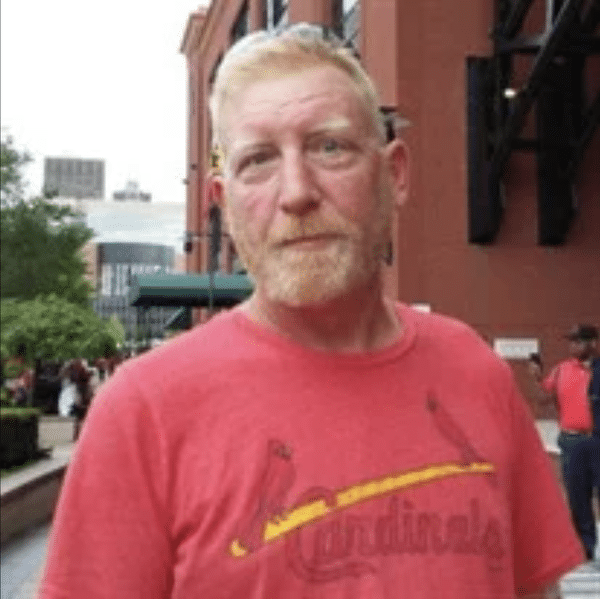 Emergency personnel responded shortly before 6:15 p.m. Thursday to a fiery vehicle crash in the 5700 block of Route 3 near T Road south of Waterloo.
Heavy smoke was observed upon firefighter arrival, with a vehicle in flames seen against a large tree just off the roadway.
Police said two people perished in the crash. On Wednesday, the identities of the decedents were announced as two Red Bud men.
That stretch of Route 3 was closed temporarily as responders worked the crash scene.
Responding agencies included the Waterloo Fire Department, Monroe County EMS, Monroe County Sheriff's Department, Illinois State Police and Monroe County Coroner's Office.
The. identities of the decedents could not immediately be determined, the coroner said.
"We will have to use dental records or DNA to get positive identification," Monroe County Coroner Bob Hill said late Friday morning.
According to Illinois State Police, a red 2017 Ford Escape left the roadway on Route 3 south of Sportsman Road after it struck a white 2017 Ford transit van driven by Randall P. Haskenhoff, 56, of Evansville, in the rear bumper, resulting in the Ford Escape striking a tree and catching fire.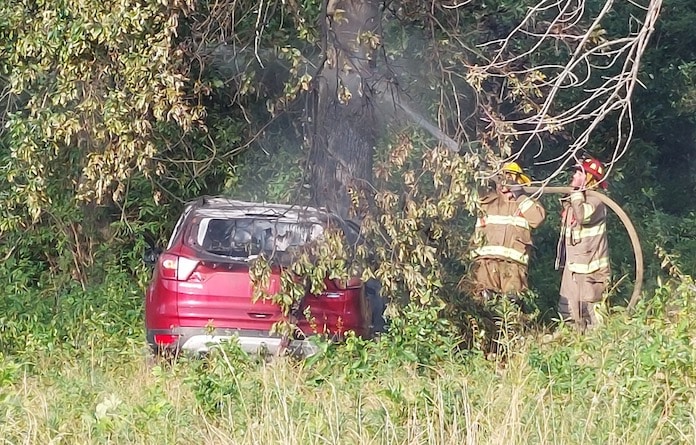 On Wednesday morning, Hill announced the identities of those who died in the crash as Jeremy V. Hicks, 44, of Red Bud, and Bud G. Rhodes, 44, of Red Bud.
Hill said he pronounced the driver, Hicks, deceased at 7:25 p.m. Thursday and the passenger, Rhodes, deceased at 7:26.
"The occupants were in a 2017 Ford passenger car that was traveling southbound on Route 3 and struck the back of a van traveling in the same direction," Hill stated in his press release. "The impact caused the vehicle to leave the roadway and strike a tree which resulted in the 2017 Ford to catch fire."
Hill said family members went to the Red Bud Police Department on Friday to report two men missing.
Hill obtained dental records of both missing individuals.
"On Wednesday, positive comparisons to both antemortem and postmortem x-rays were made," Hill said.
Funeral services for Hicks take place July 15 in Waterloo, per his obituary.
Funeral services for Rhodes take place July 19-20 in Red Bud, per his obituary.