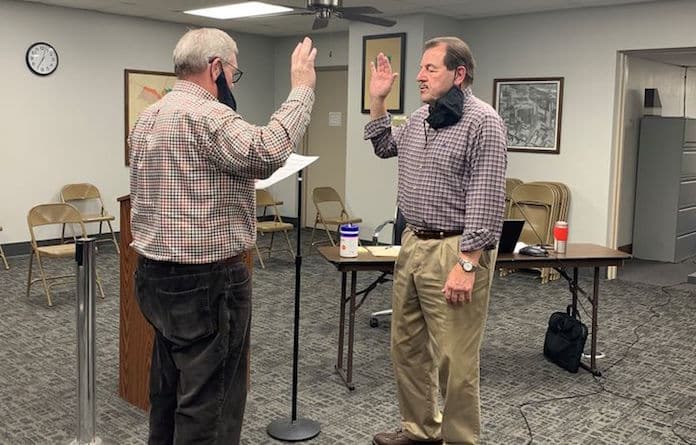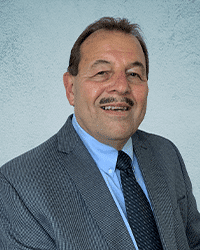 In a brief meeting Wednesday night, Columbia Ward III Alderman Gene Ebersohl was chosen to be the city's interim mayor until a new mayor is sworn in after the April municipal elections. The election is April 6, but the mayor-elect will not be sworn in until early May.
The city chose an acting mayor two days after former Columbia Mayor Kevin Hutchinson resigned. Hutchinson chose to leave the position after being indicted on a federal charge last week.
Columbia City Clerk Wes Hoeffken and Monroe County Coroner Bob Hill are candidates for mayor. Hutchinson had already announced in August that he would not seek re-election.
"It is unfortunate that the mayor position became open, but I will do my best to serve the citizens of Columbia in such capacity until a new mayor is elected and seated," Ebersohl said.
Ebersohl has been an alderman in Columbia since May 1993. His new role as acting mayor does not change his voting status on the council. Ebersohl will still vote as an alderman and will not provide a tie-breaking vote if such a need would arise.
The council elected an acting mayor to have someone in the executive position to sign ordinances, preside over meetings and serve other duties of the mayor. The other option was to elect a mayor pro-tem at each meeting. The council chose to make Ebersohl, who has served as mayor pro-tem several times in recent months, as a way to make city operations "business as usual."
Ebersohl is also up for re-election in April. Paul Khoury is running against Ebersohl for a seat representing Columbia's Ward III.
When his term as interim mayor is up, Ebersohl said it is his intention "that if I am re-elected as alderman that I can continue my service to Columbia."
Ebersohl currently serves as Chairman of the Committee of the Whole, Chair of the Committee of Executive and Rules, and Chair of Public Infrastructure, Municipal Services and Utilities Committees.
The office of mayor in Columbia is considered a part-time position. Hutchinson's latest annual salary was $22,950.
After serving in the U.S. Army for two years and completing a tour of duty in Vietnam where he was honorably discharged as a Specialist E-5, Ebersohl moved to Columbia in 1970 when he married his wife, Lucy. Ebersohl is retired from Midwestern Propane as an outside salesman.
To watch a video of Wednesday's brief special meeting, click here.
In other city news, Columbia and Monroe County officials and members of the business community met virtually last Wednesday to discuss upcoming changes to flood maps.
FEMA Region V Regional Engineer John Wethington explained the maps viewed in the presentation were not "regulatory," but enough work had been done since 2016 to create draft maps.
Brad Allgeier, senior project engineer for the Strategic Alliance for Risk Reduction, explained Columbia had a question regarding hydrologic conditions around Palmer Creek in 2016 that prompted further study of the area. He then described the findings and directed viewers to an interactive, online version of FEMA "work maps" containing updated data for flood zones included in the study.
During the meeting, Joe Koppeis of Admiral Parkway, Inc. asked about limitations on development in new areas on the map that were marked as floodplains and floodways. The response varied depending on what type of flood risk area would be developed.
After the meeting, Columbia City Administrator Doug Brimm summarized the impact of these preliminary maps.
"The largest concern from the city's perspective is that this expanded regulatory floodplain in the Bottoms will result in additional regulation for development which has the potential to drastically increase the cost," Brimm said, adding "the draft maps add existing homes and other structures into the floodplain. This may result in a requirement of property owners to purchase flood insurance."
At the close of the meeting, Wethington invited comments and advised that future meetings will be held as the mapping process continues.
Other business from last Monday's city council meeting involved an item that had been removed from the original agenda draft.
The council was set to approve the final plat of the Walnut Ridge subdivision that is currently under construction, but Brimm and Columbia Director of Community Development Scott Dunakey discovered the city's code requires issuance of a performance bond – a contract to ensure completion of a project – prior to beginning construction.
Ward II Alderman Mark Roessler noted that the developer in question has a "good track record" and asked how the council could remedy the loophole created by incorrect application of city code in 2011.
After discussion, Columbia City Attorney Terry Bruckert's opinion was that allowing a performance bond to be issued during the construction phase would not put taxpayer money in jeopardy and that asking for 125 percent of an engineer's estimated cost as part of the bond would provide funds for the city to complete an unfinished project regardless of when the bond was issued..
Dunakey suggested the city add a "qualifying variance" to city code as a simple fix for the issue. The council is expected to act on the matter at its March 15 meeting.
The council also approved a bid for a project to improve Old Bluff and DD Road. The contract was awarded to Baxmeyer Construction in the amount of $549,017.77.