Downtown Waterloo street resurfacing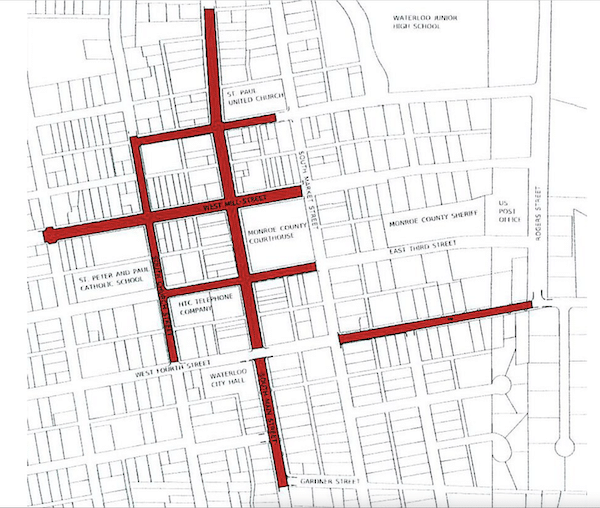 The City of Waterloo is resurfacing roads in the downtown area and the Parkwood subdivision beginning this week, with completion no later than July 14.
The following streets will be milled and resurfaced:
• Main Street (from Gardner Street to Fourth Street and Fourth Street to the alleyway north of the old firehouse)
• Church Street (from Fourth Street to First Street)
• Third Street (from Market to Church Street)
• Mill Street (from Market to South Library Street)
• First Street (from Market to Church Street)
• Fourth Street (from Rogers to Market Street)
• Parkwood Subdivision
The city said although there will be minor traffic delays and parking limitations, this work will be completed in phases in an effort to allow some available parking in the downtown area throughout the process.
Residents should watch for temporary "no parking" signs that will be posted as needed during construction.
For more information, contact Waterloo City Hall at 618-939-8600.