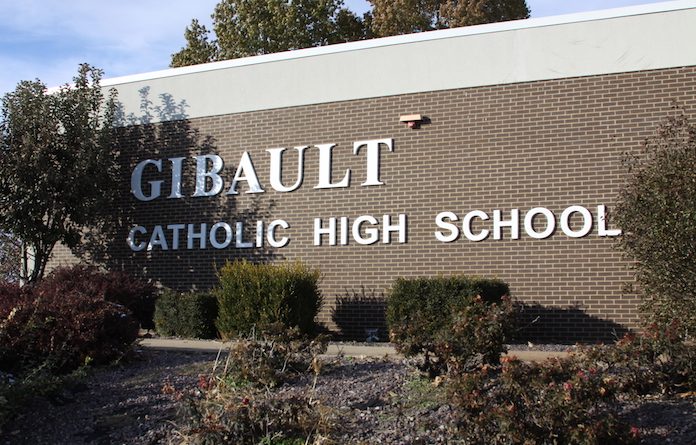 Gibault Catholic High School Vice Principal and Athletic Director Jim Montgomery is expected to serve as building administrator at least through the fall semester, according to a letter from Diocese of Belleville Superintendent Jonathon Birdsong shared recently with Gibault faculty.
This update letter also indicates the diocese is in the process of bringing in a new principal in the future – possibly as soon as January. A job opening posting for the position as well as an interview committee are both currently in the works.
Birdsong also said the diocese is continuing to look into how to best support the school, saying the diocese's "mission to serve the students and their families remains unchanged."
Gibault Principal Stephen Kidd was present for the first full day of classes on Aug. 18, but left later that morning for a meeting at the Diocese of Belleville, which serves as the administrative arm of area Catholic schools.
A letter later released by the diocese explained that Kidd had resigned from his position and Montgomery would serve as interim building administrator.
Gibault School Board President Nathan Higgerson said the board was not responsible for Kidd's departure, nor was it privy to information beyond what the diocese had shared with parents and faculty.
"The beginning of the school year has been challenging and there are a variety of opinions about how to proceed," Birdsong wrote in this latest letter. "Please trust that decisions that are made always consider all the information available to us at that time and many factors impact the decisions that are made along the way."