Coronavirus maintains its grip: 74 cases, 11 deaths in county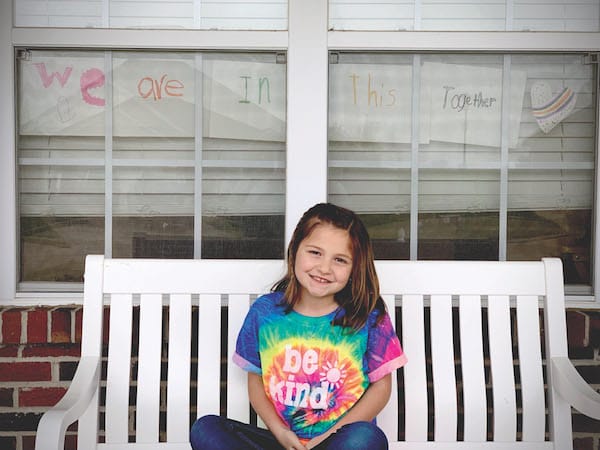 The coronavirus pandemic has resulted in 74 positive cases and 11 deaths in Monroe County, with much of the attention placed on local senior facilities.
The latest death was another resident of Garden Place Senior Living in Columbia, bringing the total deaths associated with the facility to 10.
Oak Hill Senior Living and Rehabilitation Center in Waterloo reported its second confirmed case of the coronavirus late Friday, a part-time dietary worker who had "limited contact" with residents. Since this employee resides in another county, it does not count toward Monroe County's overall case total. The first case was a member of Oak Hill's housekeeping staff who tested positive for the virus April 23.
"The (first) staff member who tested positive wore a mask at all times when in resident care areas and followed our recommended infection control practices," Oak Hill Administrator Kim Keckritz said. "She will not be allowed to return to work for at least 14 days."
Oak Hill said it is following all guidelines from the Centers for Disease Control and Prevention and state and local health departments.
Keckritz added the county-owned facility is working with the Monroe County Health Department to monitor and identify anyone who may have symptoms of COVID-19 or recently interacted with this staff member.
"We along with the IDPH are now working with Oak Hill to ensure the safety of the residents and employees at Oak Hill," Monroe County Health Department Administrator John Wagner said.
Other staff have been tested, with some results still pending.
One resident has been tested for the coronavirus, and that test came back negative, Keckritz said.
Garden Place, located at 480 DD Road, reported another death associated with COVID-19 on Friday. The last death reported prior to Friday's was on April 25.
Ten of the county's deaths have come from the Garden Place outbreak, according to Wagner.
There have actually been 11 residents of Garden Place who have succumbed to COVID-19, but one of those is not included in Monroe County's total.
"They went from Garden Place to a hospital and then from the hospital to a long-term care facility in another county," Wagner explained. "They then passed away at that long-term care facility and are counted in that county's total."
As for cases, 27 are associated with Garden Place in this county. Twenty-three residents and four employees of that facility who live in the county have tested positive for the coronavirus.
Countywide, 24 people have recovered from the virus and are released from quarantine in Monroe County. Health officials have placed those who have had contacts with a known positive under quarantine. Among those is Waterloo Mayor Tom Smith.
According to the Illinois Department of Public Health, there are 34 confirmed cases of the virus in the Columbia zip code (96 tests performed), 35 in the Waterloo zip code (141 tests performed) and six in the Valmeyer zip code (13 tests performed).
In nearby St. Clair County, there are 593 confirmed cases, including 50 coronavirus-related deaths. A total of 2,449 people have been tested in that county.
To the south, Randolph County now has 190 confirmed cases, 110 of which are active. Only two deaths have been reported in that county. There are 80 people in Randolph County who have fully recovered from the virus and can resume normal activity while four are hospitalized.
Statewide, there are 65,962 cases of coronavirus and 2,838 deaths, according to the Illinois Department of Public Health.
The IDPH announced 2,122 new cases and 176 new deaths, which is the highest single-day increase so far, on Tuesday. There were 2,341 new cases and 44 more deaths on Monday. There were 2,499 new cases and 59 additional deaths Sunday. There were 2,450 new cases and 105 additional deaths on Saturday. There were 3,137 new cases, a single-day record, and 105 new deaths on Friday. That comes after 2,563 new cases and 141 additional deaths were reported Thursday. There were 2,253 new cases and 92 more deaths on Wednesday.
The rise in cases comes with an increase in the amount of tests performed in Illinois. Over 19,000 residents were tested Sunday, while that number was over 13,000 on Monday. Over 13,000 were tested Tuesday.
In Missouri, there were 8,916 confirmed cases and 377 deaths as of Tuesday.
That includes 3,419 cases in St. Louis County and 1,294 cases in St. Louis City, according to the Missouri Department of Health & Senior Services.
Missouri Gov. Mike Parson announced Monday that all businesses in the state will be able to open and all social events can resume May 4, provided everyone practices proper social distancing requirements.
Parson also said local governments can impose stricter limitations, which both St. Louis City and St. Louis County have done.
Nationally, over 1,199,793 people had contracted the virus as of Tuesday afternoon, while 70,793 people have died from it.
The pandemic has now spread to at least 177 countries, with over 3.6 million cases and at least 254,586 deaths worldwide.
May 1 marked the start of a modified extended stay at home order in Illinois. Everyone over the age of 2 who is medically able must wear face coverings in grocery stores, pharmacies, and other public settings where social distancing is not possible. For more information on face covering requirements, visit coronavirus.illinois.gov.